By S. Musumba
Nairobi gubernatorial hopeful Richard Ngatia has vehemently pledged to fight and bring end to the perennial insecurity in the City.
Ngatia who is also the Kenya National Chamber of Commerce and Industry president stated that every City residents are entitled to security.
"People fear investing in Nairobi due to terrorism, election violence and robbery. This is coming to an end soon after I get elected," he said.
He said unemployment is the major cause of insecurity and would create jobs to engage the youths.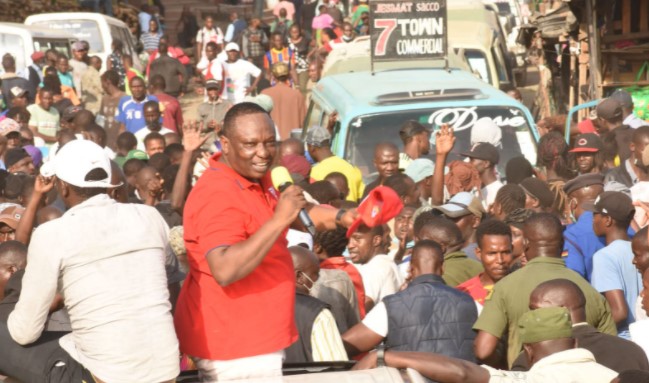 "I will empower the City Askaris and the national police in Nairobi in order to ensure law is strictly enforced. The street lights will be properly installed and maintained in informal settlement," he stated.
He at the same time called upon all leaders under the Azimio banner to work together.
"We must work together as leaders to avoid any divisions that may give our opponents room for victory," he said.
Ngatia also rallied the Mount Kenya voters behind the Azimio team, promising to solve issues related to traders if elected governor.
" We understand your problems as traders and that is why we are uniting under Azimio to give a lasting solution that will guarantee jobs and improved living standards," he added.