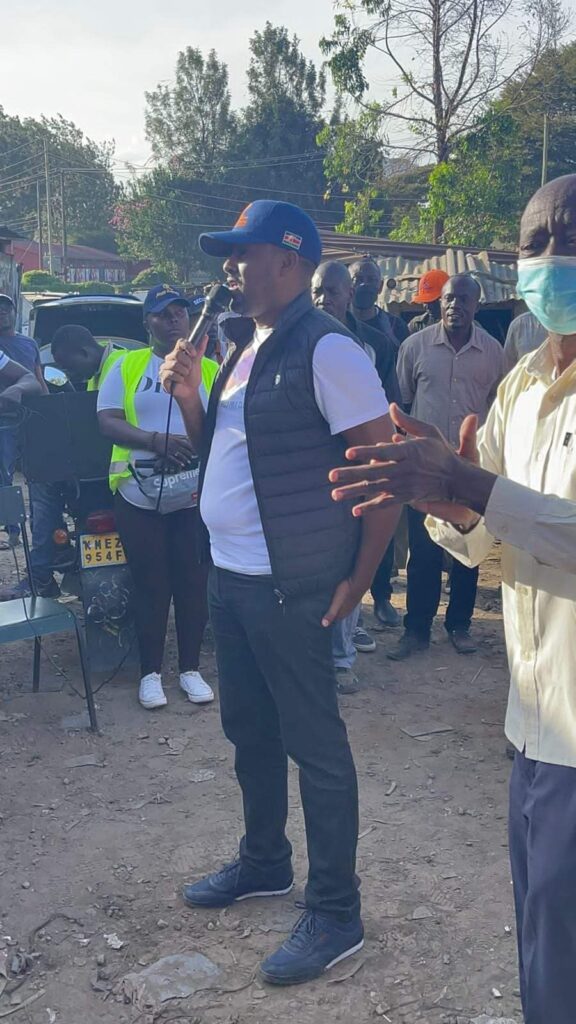 Prominent businessman Abbas Khalif is all set to be the next Member of the County Assembly (MCA) for South C ward.
The tycoon, who has been doing philanthropy activities in the area has emerged as the hot favorite to succeed the incumbent MCA Osman Khalif Abdi.
A spot check across South C has shown Abbas is set to ganner more than 80 percent of the vote in the ward at the August general elections following what residents have termed neglect by Osman who has hardly initiated any development projects in South C.
Residents we interviewed said that the current MCA was voted only to go silent with no projects to show for the last five years.
The residents noted that through the philanthropy activities done by Abbas, the residents, disasters had been averted and the population has only Abbas to run to when faced with problems.
"The area MCA is an absentee MCA. We have seen what Abbas has been doing and we will stand with him at the ballot," Said Mohammed Farah, a business man at a general shop in South C.
Another resident Paul Kuria who runs a popular food joint in South C said that he had witnessed Abbas help the poor and other residents during time of need and would support his candidature.
He said that he is also a supporter of Jubilee party and would vote for Raila Odinga in the presidential election and Abbas as the MCA.
"Abbas has demonstrated that he is a true leader. He is successful in business but he remembers the low in society unlike the current MCA who we elected in 2017. I support the president Uhuru Kenyatta and Azimio and I have seen Abbas traversing South C asking people to vote for Raila. He is the best candidate to take South C forward," Kuria said
Abbas, a prominent businessman who is considered a tycoon is seeking to win the South C MCA seat on an Orange Democratic Movement (ODM) party ticket under the Azimio La Umoja coalition.
Pundits have opined that Abbas, who is set to win the race will be a perfect fit to replace the Matopeni Ward MCA Abdi Guyo as the Nairobi City County Assembly majority leader.
"Abdi Guyo the current majority leader has done a very good job that is why he is stepping to a higher office and Abbas is a perfect replacement for Guyo, " Notes political analyst Dr. David Ochieng .
The ODM party members and the Luo community members living in South C have also endorsed Abbas for the South C seat.
"Abbas Khalif is the right man for the job. We have decided to support him in ODM because we have seen his track record," Roselinda Omondi, a community leader said in the area said.
Abbas who might also declared his interest in the majority leader role at the assembly has exuded confidence of clinching the South C seat promising to work to better the lives of the residents of the ward.
"Many people never thought that I would go for MCA seat but I have been involved in helping the needs of many people in South C and I feel I could do more for them as their MCA. Leadership at the ward level is people centered and that is what I have been doing to help my people" Abbas said.
"I am supporting our ODM party leader Raila Odinga ad because I am confident the current MCA has done poorly, I know I will win this seat. Opinion polls have put me at 80 percent lead because I have been there with the people. I have not looked at my status but the plight of our people and I know I have something to offer," Abbas said.
South C has over the years been faced with problems of drainage which Abbas is expected to spearhead in seeking solutions.