USAID Says Uasingishu Stands Last In Development Since Elections
A new report launched today has ranked Uasingishu county as the least developed county since elections took place.
The report which was released today by USAID ranked Uasingishu county number 47 out of 47 which is at an all time low as 46 other counties have beaten it.
This is contrary to the promises Jonathan Bii made during his campaign trail a few months ago citing rapid development in his first 100 days.
Residents of Uasingishu reacted differently to the news a fruits vendor Joseph Kiprop stating,"I personally voted for Jonathan Bii as governor and I am very disappointed in his regime taxes are high,theft is high and the kanjo are always on our necks here at the market harassing us day and night.This is not what he promised us."
Another resident Sarah Cheptoo reacted to the news saying,"Jonathan Bii promised us heaven and now he is not receiving our calls anymore.As farmers there is still no market for our food,we are struggling to provide and educate our children cause life is so expensive.He said he understood our plight as the poor now we only see him inside tinted windows.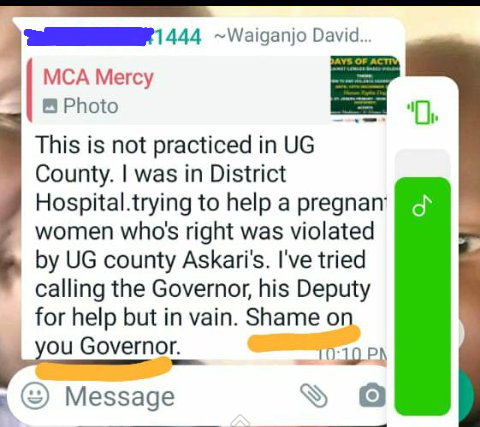 The report from USAID has raised huge concern especially in Uasingishu as it was one of the top performing counties in the past.
Those who funded him also have a bitter pill to swallow as the promises he made them have now become obsolete.
One such person Janet Chepkorir says,"We gave millions to Jonathan Bii for his campaign upon his request with the promise that he is going to give us positions once elected as governor now he is no where to be found and we have lost our money."