By Our Reporter
A lobby group has vowed to write to the Engineers Board of Kenya and the Ethics and Anti-Corruption over the credentials of Engineer Peter Migosi who works for the Mombasa County Government.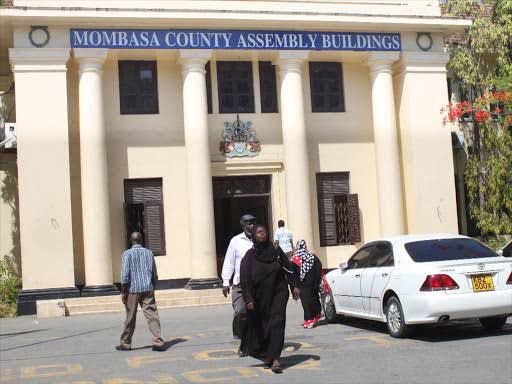 The Engineers Board of Kenya is charged with the responsibility of developing and regulating engineering practice in Kenya and building capacity for individual engineers and engineering firms.
The lobby group known has taken the move following the increased cases of poor workmanship and lack of quality in construction works initiated by the county government.
It also want the EACC to follow up on the matter to ascertain the integrity level of the said officer in relation to the work he is doing.
Engineer Migosi has signed several work related tenders at Mombasa County putting the county at a losing end especially the ongoing probe on Mombasa Municipal Stadium.
An online search for his name indicates that he has a diploma in civil engineering and a degree in technology in engineering.
He has previously worked for the defunct Nyamira County Council as a works officer.
He has severally been grilled by parliamentary oversight committees at the Mombasa County Assembly.
Some of the accusations against him include collusion with cartels in Mombasa to siphon the county billions of money and offering substandard services especially aunthetification of suspect construction works.
The lobby group will further be moving to court to seek freezing of his multimillion assets and his bank accounts
He has been under pressure regarding the poor state of the Mombasa Municipal Stadium that is now an abandoned construction site.
Toilets, bathrooms, and perimeter walls that caved in, due to years of neglect, are yet to be fully erected.
 The stadium was built on 8.1-acre land by the Aga Khan Community in 1955 which leased it out to the Council of Mombasa. Its standards faded over the years until when it was closed due to public outcry.
A spot check indicates that the progress of the construction work by the Turkish firm, Stara Supplies and Construction Company, was painfully slow.
The county said it will cost Sh1.7b to renovate the facility.

The stadium, which was home to Bandari F.C, closed down for months to lay down a modern tartan track at Sh20 million to give athletes a state of the art training equipment.
It has been established that the current administration is planning major changes in the engineering department for effective work.