Optiven, a renowned real estate company, has added another feather to its cap by being feted as the Top Real Estate company in the DIASPORA at the Starbrands East Africa Awards ceremony that took place on 21st April 2023, at the luxurious Safari Park Hotel in Nairobi.
This recognition came after the Company Group chief executive George Wachiuri is in the USA on a company tour to meet their supporters.
Wachiuri told the press that they are expected to visit more than 20 states in the USA as part of the company service delivery mission.
He noted that Optiven is on a clear mission of informing Kenyans in the Diaspora on the need to invest back home with reputable companies like Optiven.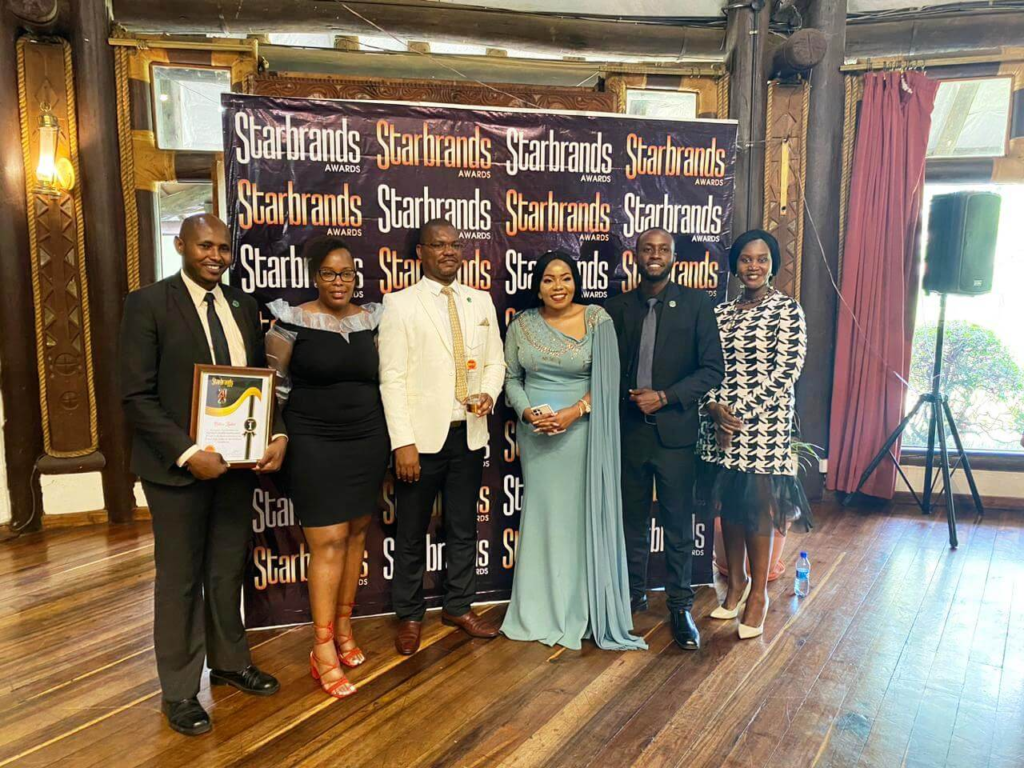 Some US-based Kenyan groups have formed savings and credit organizations that invest back home while some local banks- run diaspora desks to tap investments from the Kenyans.
Optiven started 20 years ago, is engaged in the purchase of large parcels of land later subdivided into smaller portions for sale.
A few years ago, Optiven opened an office in Kansas, US, to market its housing units.
"We have a USA tour where we are expected to visit more than 20 States," Wachiuri said.
Last year, Optiven Group sent an emissary to the USA with Property Titles to Kenyans who purchased a property through the company.
On Winning Starbrands East Africa awards, Optiven said it was a result of the company's exceptional services and products that have positively impacted the lives of Kenyans living abroad.
Optiven's victory in the diaspora service category came as a result of a voting survey conducted by Enterprise Brands Awards. Kenyans between the ages of 18 to 55 years from major cities in Kenya participated in the survey. The event was the inaugural award for leading brands, and Optiven emerged as the top performer in its category, a testament to the company's unwavering commitment to quality products and services.
George Wachiuri, Optiven CEO, expressed his gratitude for the recognition, saying, "I appreciate the Optiven family, our investors, stakeholders, and Kenyans in the diaspora at large for believing in us. Our clients are our Kings and Queens, and we remain committed to providing them with the best service possible."
He added that Optiven was committed to keeping enhancing its efficiency and remaining committed to keeping its brand promise of consistency, reliability, and social-economic transformation agenda.
Optiven has always stood out for its excellent service delivery, and this new recognition cements its position as the leading real estate company in the diaspora. The company has been at the forefront of providing Kenyans living abroad with affordable and quality homes. With this new achievement, Optiven is poised to offer even better services to its clients and cement its position as a leader in the real estate industry in Kenya and beyond.
This latest achievement by Optiven is not only a win for the company but also a win for its clients.
The company's commitment to delivering quality services to Kenyans in the diaspora is unwavering, and this recognition is a testament to its efforts. With the promise of increased efficiency and commitment to keeping its brand promise, Optiven is set to remain at the forefront of the real estate industry in Kenya and beyond.
Contact Optiven Group
Tel: 0790 300 300
Email: info@optiven.co.ke
Website: https://www.optiven.co.ke