The National Health Insurance Fund- NHIF has today kicked off a sensitisation programme for seven days targeting retention of the informal sectors (Jua Kali).
This follows as 8.8 million Kenyans defaulted in the year 2022 and the fund seeks to increase its members.
The roadshow is also aimed to sensitise the target audience about NHIF, its products and services and highlight the importance of health insurance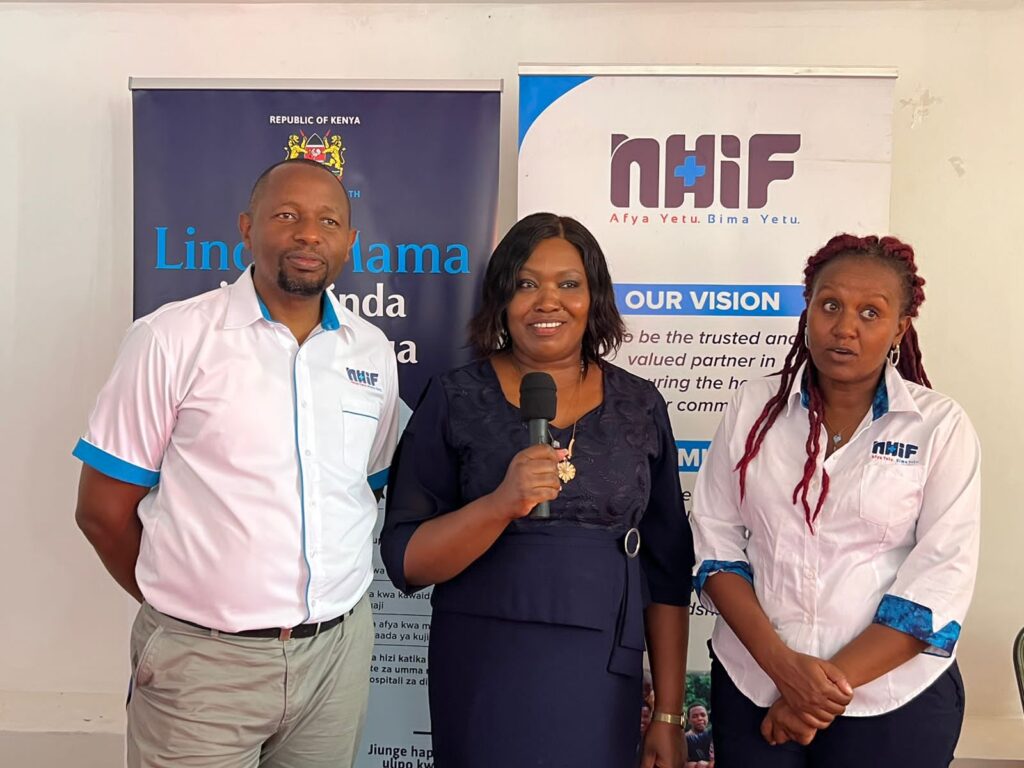 The national insurer has been facing challenges with low retention of the informal sector who are voluntary contributors. Those who are retained are those who have chronic illnesses, because they are continually seeking the services. Some of the informal sector members because of the voluntary nature of their membership, enrol when they have a need, utilize the benefits package then drop off after receiving services.
This, out of the 15.4 million members, the active members are about eight million. The Fund's retention rate was 43 percent as of June 30, 2022, an improvement from 2021 when it was 32 percent.
The roadshow follows recommendations from a survey conducted within 28 counties by the national insurer that reviewed the effects of Knowledge Attitude Behavior and Practices (KABPs) on uptake and retention of NHIF cover.
The overall objective of the study was to establish vulnerabilities and gaps in KABP on demand and retention of NHIF UHC Supa cover among different socio-economic groupings and geographic areas of these counties through integration of communication for Development approaches. The target was on 22 low registration counties that have below 30% registration in each county.
Roadshows have proven in the past to be an ideal vehicle to reach out to both current and potential members with a lasting positive impression that increases awareness, loyalty, and conversion. The lively environment of the event and the engaging stream of content both help create a lasting impression of the brand amongst the participants.
The informal sector is an integral component of Kenya's population. Inline with the Kenya Kwanza Manifesto on the bottom up model and to accelerate the realization of UHC, this segment has to be tapped. Whereas NHIF has increased its digital presence, there is need to sustain these efforts since this is a media through which the the informal sector can be effectively reached.
Whereas awareness creation may facilitate people to take up the cover, NHIF will continue to carry out public education into other low registration counties targeting the informal sector to ensure retention. The aim of the public education is to dispelling some of the existing misconceptions on NHIF cover which may largely been based on socio-economic factors.
The target group are the Informal sector – Boda Boda operators, Jua kali artisans, matatu operators, mama mboga, hawkers, & domestic workers, motor vehicle mechanics, Duka & Kiosk operators, stall owners, mtumba sellers etc.