Fanaka Real Estate, a leading player in the Kenyan real estate market, celebrated its seventh anniversary by opening a new office along Mombasa Road at Gateway Mall
In an interview with the media during the launch, Fanaka Real Estate's CEO, Moses Muriithi, highlighted the company's commitment to transparency, integrity, and reliability in all its dealings.
He termed the celebration of seven years as a milestone that marked their continued success and growth in the industry.
Muriithi said the company's strategy involved acquiring affordable properties in strategic locations adding that they meticulously analyzed market trends and identified emerging growth areas within the Nairobi Metropolis, particularly along Kangundo Road.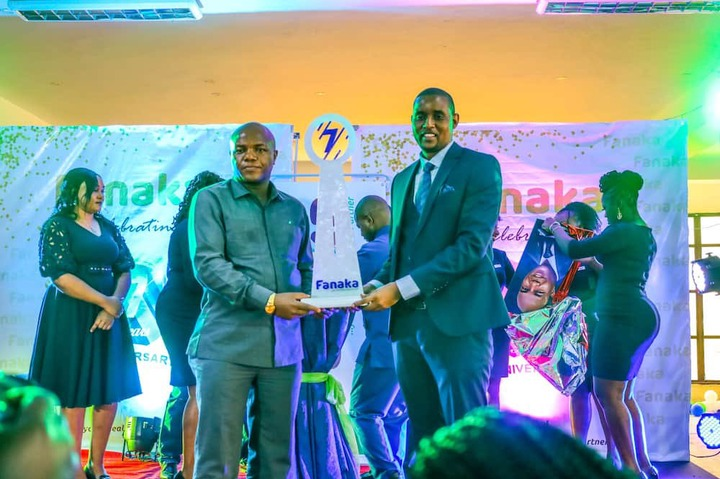 He emphasized that the initiatives led by the National and County governments, such as providing incentives for affordable housing, constructing hospitals, and ensuring the availability of amenities like electricity, will greatly support developers in achieving their goals.
"Due to the soaring land prices in Nairobi County, acquiring land in Machakos and neighboring counties has become increasingly favorable. However, challenges such as insufficient road infrastructure and security concerns in certain areas are contributing to increased investment costs," stated Muriithi.
Muriithi further explained that Mombasa Road had experienced rapid urbanization and population growth in recent years.
In the face of a growing influx of individuals seeking job opportunities and improved living standards in urban areas, we witnessed a significant demand for residential housing, commercial spaces, and essential amenities. To address these needs, Fanaka Real Estate extended its portfolio by entering the realm of property management services through Fanaka Rentals Ltd. Furthermore, we established the Fanaka Wema Foundation to actively participate in charitable endeavors," he said.
He noted that through diversification, Fanaka Real Estate has adapted to the evolving demands of the market while maintaining its commitment to affordability, quality, and customer-centric practices.
He said this dedication positioned them as a prominent and trusted name in the Kenyan real estate sector.
With the launch of its new office along Mombasa Road, Fanaka Real Estate solidified its presence in the three neighboring counties around Nairobi.
They now have strong footholds in Machakos County (Ruai, Dune Plaza Ground floor, next to Lake Oil Petrol Station), Kiambu County (Kamakis, The NorthPark Hub, next to Naivas Supermarket), and Kajiado County (Syokimau, Gateway Mall, Third floor).
Machakos Deputy Governor Francis Mwangangi hailed Fanaka for its continued innovation in the real estate market.
He noted that the opening of offices along Mombasa Road will allow Fanaka Real Estate to better serve its clients and further contribute to the growth and development of the region.
"The office will facilitate the day-to-day operations such as meeting clients, going for site visits to the plots, and handling the necessary paperwork for the particular projects on the spot," he said.
He noted that Mombasa Road has experienced rapid urbanization and population growth in recent years.
He promised government support for the investors and vowed government support to fight land cartels in the County.