Carrefour has opened its 20th store in the country at Business Bay Mall in a bid to tap into customers in Nairobi's Eastleigh and the larger Eastlands area.
The 3,000 square-metre store will be one of the largest opened by Carrefour in the country since 2019 and promises to conveniently serve customers looking to shop from its wide array of products. The store will stock approximately 20,000 unique products spread across consumer goods, cleaning and household products, personal hygiene products, and fresh food including fruits and vegetables.
Christophe Orcet, Regional Director of Carrefour – East Africa stated:"The opening of our new store today is a true testament to our commitment to continue providing exceptional services to our customers as we strategically expand our footprint in the Kenyan market. Our goal is to offer the best affordable products in all our stores to benefit every household and offer real value and solutions to the rising cost of living in Kenya."
The new store will approximately employ 60 people spread across different departments. The store will also have dedicated e-commerce operations to increase convenience and shopping options for customers.
"With respect to various aspects of the local economy, we want to provide our customers with as many options as possible and create incentives for them to exercise their purchasing power without jeopardising their financial stability. This is why we are keen on offering affordable prices with various offers and discounts as we continue to celebrate our 7th anniversary campaign of Asante Mara Saba," added Orcet.
With the new addition, Carrefour now operates 20 stores countrywide with 16 located in Nairobi, while Kisumu and Mombasa host two stores each. The stores are strategically located in various malls in the three cities including the Hub, Business Bay Mall, the Village Market, Galleria Shopping Mall, the Sarit Centre, the Junction Mall, Thika Road Mall, Two Rivers Mall, Southfields Mall, Valley Arcade and Kilimani in Nairobi, United Mall and Mega Plaza in Kisumu and City Mall and Center Point Mall in Nyali and Diani respectively.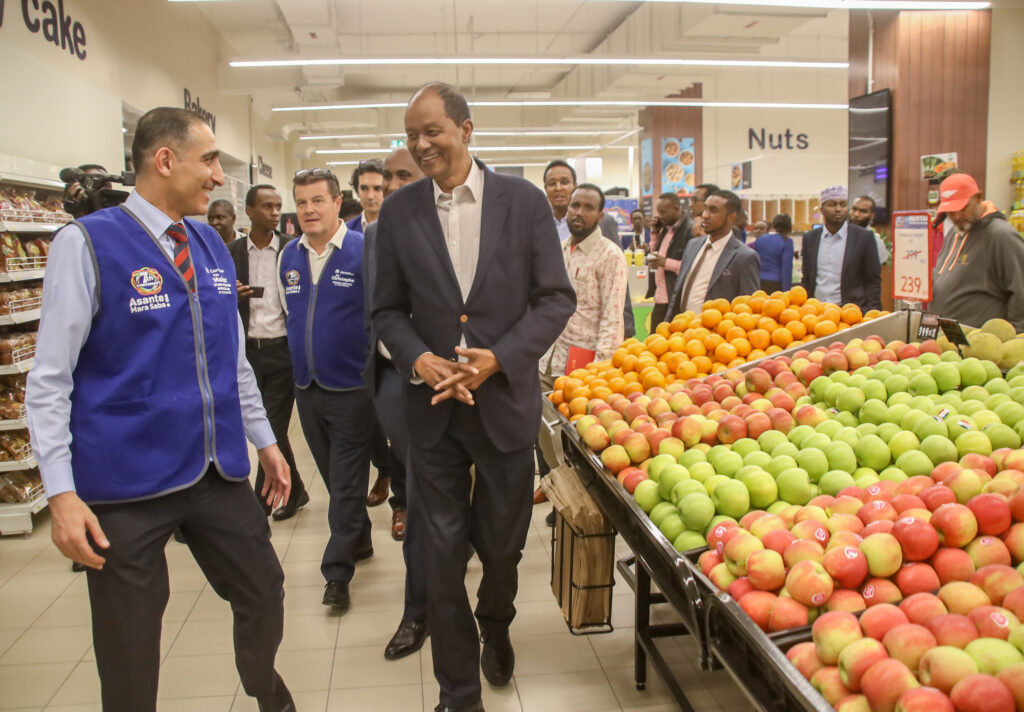 Since its entry into the Kenyan market in 2016, Carrefour has worked to continuously diversify its services and sustain the brand within host communities. It is now impacting more than 1 million Kenyans through its flagship sustainability projects in education, environmental conservation and social protection, as well as offering jobs to hundreds of Kenyans.
The opening of the store comes a week after the retailer marked its 7th anniversary in Kenya. Customers still have the chance to enjoy fully paid-for shopping trolleys as well as daily offers and discounts on various products including groceries, household items, personal care and hygiene, and electronics, in-store and online via the MAF Carrefour App.