Leading edible oils manufacturerPwani Oil has announced plans to transition all its Plants & Machinery to rely on 50% renewable energy sources by 2030.
This is even as it aims at upgrading its existing power plant to generate more power internally by the end of this year.
The move highlights the company's unwavering dedication to energy efficiency and aligns with its broader sustainability agenda aimed at combating climate change.
Commenting on the move, Pwani Oil Commercial Director Rajul Malde said, "Recognizing the urgent need to address environmental challenges, we are steadfast in our commitment to reducing our carbon footprint. In this regard, we are on a roll to implement energy-saving policies and drive a culture of innovation to reduce energy consumption by 30% per unit of production by 2030. This ambitious target will not only contribute to mitigating climate change but in improving operational efficiency".
In its mission to promote biodiversity and combat deforestation, Pwani Oil has also kicked off a tree planting exercise aimed at growing 1 million trees as part of its comprehensive plan to increase Carbon storage. By actively participating in reforestation efforts, the company aims to counterbalance its environmental impact and restore crucial ecosystems for the benefit of future generations.
Besides, the company is dedicated to continuously implementing alternative and sustainable fuel sources such as briquettes, cashew nut shells, Macadamia seeds, and Maize cobs, thus minimizing its ecological footprint and contributing to the preservation of natural resources.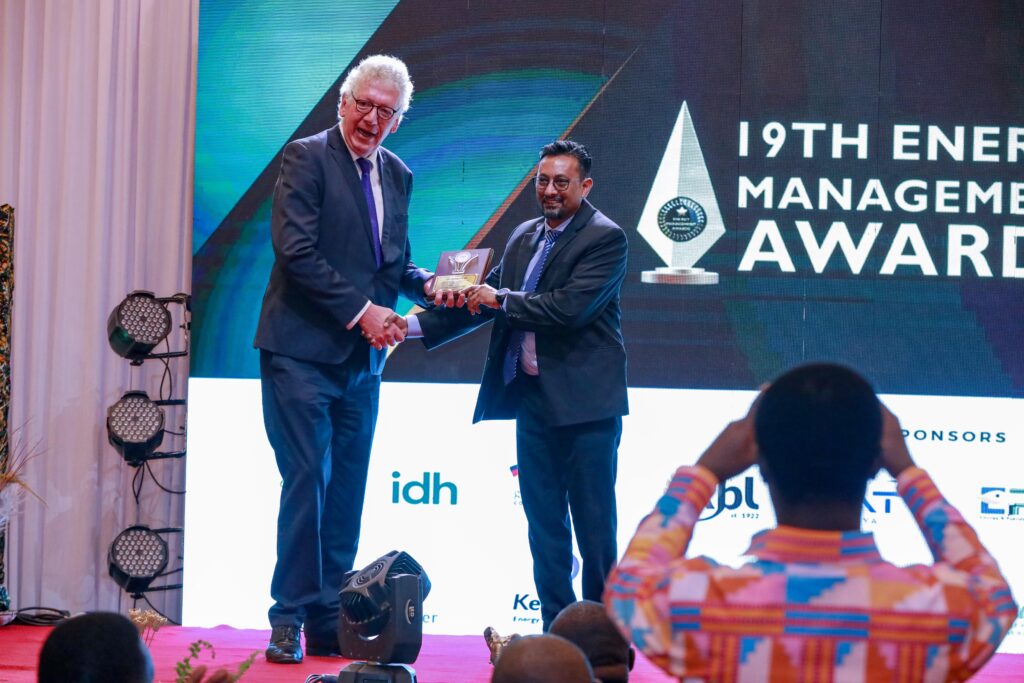 In addition, Pwani Oil intends to achieve a 50% Roundtable on Sustainable Palm Oil (RSPO) certification for all palm oil and palm derivatives to solidify its commitment to sustainable palm oil production. This certification underscores the company's dedication to responsible sourcing and supports the sustainable growth of the palm oil industry, which plays a crucial role in various sectors.
Recently, Pwani Oil's dedication to sustainability and energy efficiency was acknowledged as the company received the first runner Award from the Energy Management Award in Electricity Savings Award- LC (45,000G), reinforcing its commitment to driving positive change within the industry and inspires the company to continue its relentless pursuit of energy efficiency and sustainability.
"As Pwani Oil forges ahead in its sustainable energy journey, we remain committed to fostering a greener future and serving as a role model for others in the industry. Through our innovative practices and ambitious goals, we hope to set an example for companies worldwide, demonstrating that sustainable energy solutions are not only essential but also economically viable."  Said Rajul Malde.
By implementing energy-saving measures, Pwani Oil aims to contribute to a greener future and position itself as a leader in sustainability.