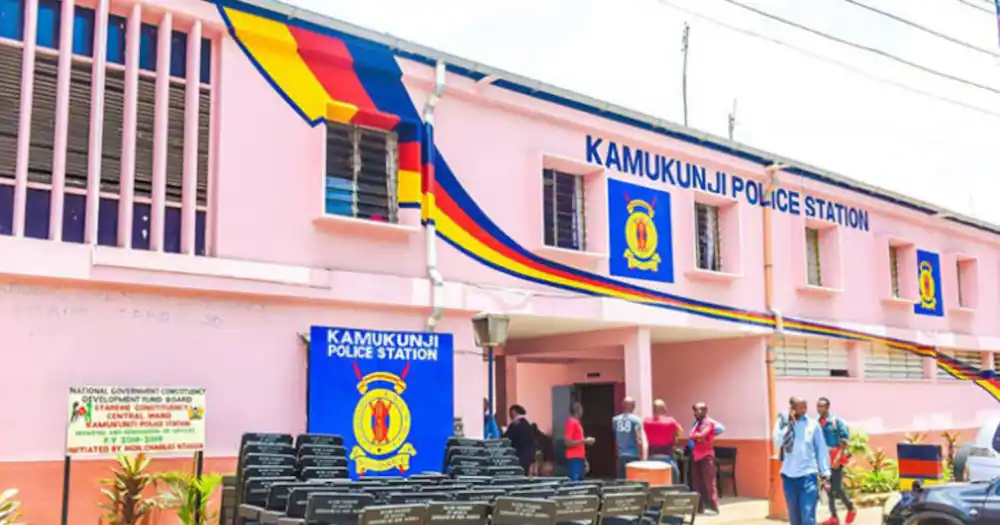 Rogue police officers from Kamukunji Police Station in Nairobi have been put on the spotlight following arbitrary and unlawful arrests of innocent people within the Nairobi Central District.
The latest victim to face the wrath of the rogue officers is Daniel Ouma Ogola who was arrested on Tuesday 27th June, 2023 for allegedly handling stolen property, this after travelling to collect awards sent as a parcel for Harambee starlets' player Jentrix Shikangwa.
According to Shikangwa, who ply her trade with Tanzanian side Simba Starlets, Ogola was arrested as he went to board a vehicle back home having picked her parcel which included a trophy which she was awarded in absentia for winning the golden boot award in the just completed season of the Tanzania Women's Premier League.
According to police reports, Ogola was arrested by police undercover team on patrol and taken to Kamukunji police station and booked under OB no. 81/27/6/2023 at 15.23 hrs with the offence of handling suspected stolen property because he did not produce receipts of the same. .
The rogue police officers arrested Ogola even after he had explained that he was picking the parcel which had been sent to Shikangwa from Tanzania through Tahmeed bus parcel services.
Investigations have pointed fingers to the groups of rogue police officers from the station that patrol downtown Nairobi arresting people seen carrying parcels. The police demand for receipts for the goods before handcuffing the innocent pedestrian and taking them to the station when one fails to bribe their way to freedom.

Shikangwa took to Facebook to call out the police officers for harassing Ogola, who is the player's brother in-law explaining that she was not available to pick her award which was then dispatched to Nairobi from Tanzania and she had asked Ogola to pick them on her behalf.
She explained that the police officers from the station called her to ascertain the the parcel belonged to her in order to secure Ogola's release but they still opted to keep him detained since there was no bribe to secure his release.
"I am so happy and very sad at the same time. This month I was honoured to have received the golden boot award and featured among the best in the team of the season in the just completed season of The Tanzania Women's Premier League but I was not able to pick up my awards," Shikangwa said.
"Since I was not able to pick up, the awards were sent as a parcel through Tahmeed which was able arrive today (27/06/2023) by around noon. So I requested my my In-law to go and pick them up on my behalf from Tahmeed offices in Nairobi. On his way back home after collecting, he was arrested and taken to Kamukinji Police station to explain the origin of the parcel. The police after calling me and confirming that the trophies were mine still chose to keep detaining him," she continued.
Strangely, Nairobi City County enforcement officers were not involved in the case which ordinarily falls under the county jurisdiction.
Police said that investigations were still being done to ascertain the genuineness of the goods.