The COMESA Federation of Women in Business (COMFWB) Secretariat, with the financial support of the AUDA-NEPAD/Spanish Fund has launched the Business Incubators for African Women Entrepreneurs (BIAWE 2) pilot project in Kenya.
Speaking during the launch at the Kenya Industrial Research and Development Institute (KIRDI) Hon. Moses Kuria, HSC, Cabinet Secretary, Ministry of Investments, Trade, and Industry reiterated the importance of empowering women entrepreneurs and their profound contributions on their communities and the global economy.
"The 40 women enterprises who benefitted from BIAWE Project Phase I will continue to thrive and mature into sustainable and large enterprises. They will in turn contribute to creating jobs and wealth, as well as contribute to local, regional, and global development agendas,"

he said in a speech read on his behalf by the Principal Secretary, State Department of Industry Dr. Juma Mukhwana.
Kuria noted that they are proud that KIRDI is taking part in the second phase of the project as the ministry continues to play a pivotal role in promoting growth and development of the Micro, Small and Medium Enterprises and the gains that continue to accrue in job and wealth creation in the country. He added that "This is indeed a significant achievement for KIRDI and a demonstration of the Institution's commitment to remain a key player in the development of the manufacturing sector in Kenya."
The auspicious event saw the launch of Agro-processing and sanitary pad making machines under Business Incubator for African Women Entrepreneurs (BIAWE) at KIRDI.
In his remarks, Dr. Mukhwana expressed great pleasure in addressing the gathering and celebrating the achievements of the BIAWE project. "It gives me great pleasure to address this gathering, as we come together to celebrate a great milestone, the Business Incubator for African Women Entrepreneurs (BIAWE) project, which was successfully implemented by KIRDI, and also launch the second phase of the project."In addition, he emphasized the institution's commitment to remain a key player in the advancement of the manufacturing sector in Kenya.
On her part, the Secretary General of COMESA Ms. Chileshe Mpundu Kapwepwe said women entrepreneurs face several challenges including the lack of business planning, marketing, and management skills, as well as limited access to business development and financial services due to cultural biases. "We need to bridge these gaps and create an enabling environment for women entrepreneurs to thrive in up scaling their lives," she noted.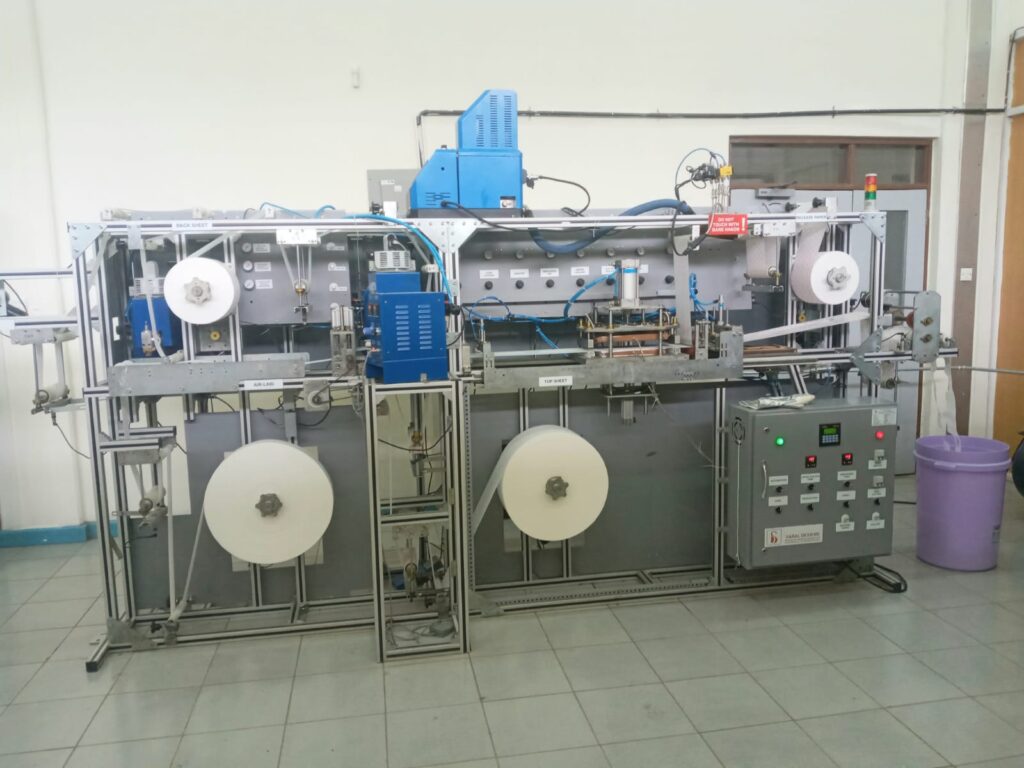 Speaking on the same, AUDA-NEPAD chief executive Mrs. Nardos Bekele said women are the backbone of our societies, yet, too often, their voices remain untapped and their voices unheard. "When we invest in women, we invest in the well-being of entire communities," she said in a statement read on her behalf by the Director, Technical Cooperation and Funding at African Union Development Agency (AUDA-NEPAD) Mr. Symerre Johnson.
Alba Espino Gomez, Head of Mission and Deputy Representative, Embassy of Kenya Spain to Kenya said they are committed in supporting the initiative through digital literacy and sustainable financial inclusion. The Spain government has committed Euro 20 million for the second phase of BIAWE program.
Dr.-Ing. Calvin Onyango, Director-General, KIRDI noted the institution is pleased to continue empowering women led initiatives which numerously complement government's efforts towards addressing numerous challenges facing women owned enterprises in Kenya.
He expressed his satisfaction that in turn, KIRDI has successfully supported the women entrepreneurs by having their products certified by the Kenya Bureau of Standards.
The BIAWE 2 project will provide women entrepreneurs with business incubation services, mentorship, training, access to markets, and financial support. By addressing these challenges, the project aims to unlock the potential of women-owned enterprises and contribute to economic growth, job creation, and the achievement of national and regional development goals.
The 262 women entrepreneurs who directly benefitted from the project were provided with an opportunity to select viable business options based on personal interest and engaged in mentorship of other women entrepreneurs.
Phase I of the project focused on the areas of Food and Textile Technologies which are identified as priority areas in industrial development policies of the Government of Kenya.
COMESA with support of AUDA-NEPAD and Spanish Fund through COMFWB has been implementing the BIAWE project in four member States of COMESA namely Burundi, Kenya, Eswatini and Sudan. BIAWE has been focusing on value added agro-processing, handcrafts and ICT and has been guided by regional experience and involved training; follow up assessment and support provision, credit guarantee to assist women to access credit to finance their enterprises, and provision of business incubation services.
Based on the success of this pilot phase, the project is being rolled out to other countries within the COMESA region such as Malawi and Zambia.