The much-awaited moment took place on 28th July 2023 as renowned entrepreneur and author, Mr. George Wachiuri, proudly presented his third literary creation, "AFTER THE PLUNGE," in a spectacular event that left no seat unfilled.
Held at a grand venue, the gathering comprised not only Wachiuri's close friends and family but also a multitude of mentees and ardent supporters, all eager to celebrate this remarkable milestone in his literary journey.
Speaking during the event, George Wachiuri, the Group Chief Executive Officer at Optiven and Chairman of the Optiven Foundation said that AFTER THE PLUNGE" is a compelling blend of memoir and fact, delving into a tumultuous period that almost brought the esteemed Optiven brand to its knees.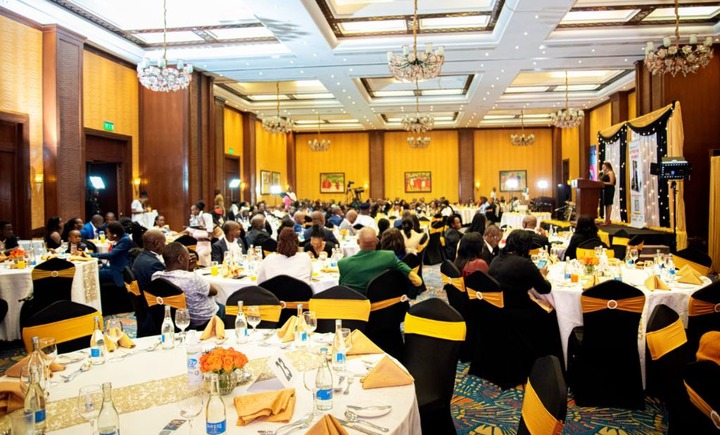 He said that the book lays bare the aftermath of a partnership gone awry, one that had initially promised to revolutionize the company with a greenhouse enterprise and Instead, it turned into a shocking tale of deception and manipulation, as a well-calculated, high-profile scam unraveled, sending shockwaves through the Optiven organization.
The consequences of this deceitful venture reverberated far beyond the company's boardroom where lives were shattered, dreams were dashed, and trust was severely undermined.
He noted that after the ordeal, they were left grappling with the harsh reality that the fallout from the scam would forever alter the lives of their valued employees, their families, and the countless beneficiaries of the Optiven Foundation. The foundation, known for its commendable work in assisting hundreds of households by allocating 5% of all land sales income to philanthropy, now faced an unprecedented challenge.
"To gain insights into this gripping tale of resilience and redemption, "AFTER THE PLUNGE" is now available at all Optiven offices located at Absa Towers CBD, Zamani Business Park Karen, Golden Life Mall Nakuru, Ubii Plaza Nanyuki, and Shifa Towers Mtwapa. For further information, interested readers can reach out to the Optiven Foundation at 0718776033 or visit the website www.optivenfoundation.org," Wachiuri said.
Mr Wachiuri, has consistently shown his philanthropic spirit by donating the proceeds from his authored works.
As the event unfolded, esteemed author and mentor, Dr. Wale Akinyemi, took the stage as the Guest Speaker and passionately advocated for youth empowerment by those who have succeeded, emphasizing the importance of leaders making a lasting impact on the younger generation.
His words resonated deeply with the audience, setting the tone for the evening's profound significance.
Other distinguished speakers included Dr. Ekrah Ndung'u, Professor Ruth Waweru, and Madam Elizabeth Gathai, who all shared inspiring words in admiration of Wachiuri's relentless pursuit of excellence and the profound impact of his philanthropic endeavors.