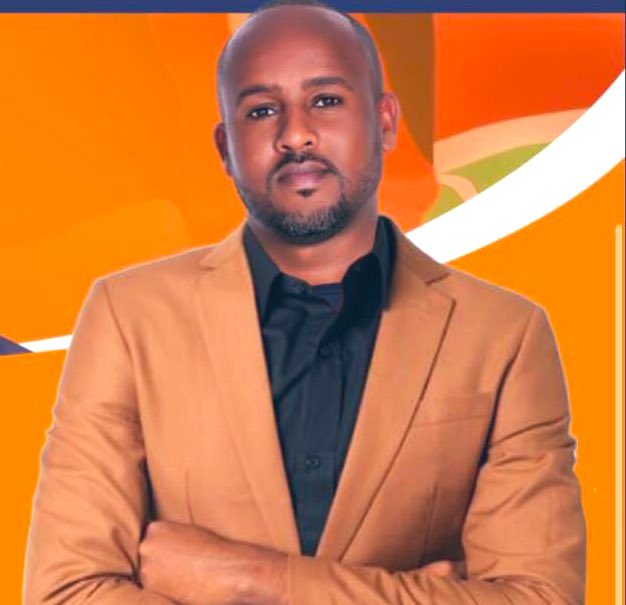 It all started as well as what is stiputed by law, MCA doing due diligence in oversighting the county government as is his primary role besides legislation and representing his electorate.
South C Member of the County Assembly (MCA) Abass Khalif has however crafted a totally different picture as pointers look at the influential MCA as a man on a mission to lead a smear campaign on the county government.
Our investigations zeroed in on the zealous attacks on the County government which have seen the DCI swing into action investigating various fraud allegations trying to unravel the mystery.
According to probe, Abass has been at the fore front fighting the county government led by Nairobi Governor Johnson Sakaja after the county failed to approve payments of fictitious bills amounting to over 300 million shillings to a company associated with the MCA for services that were never rendered to the county.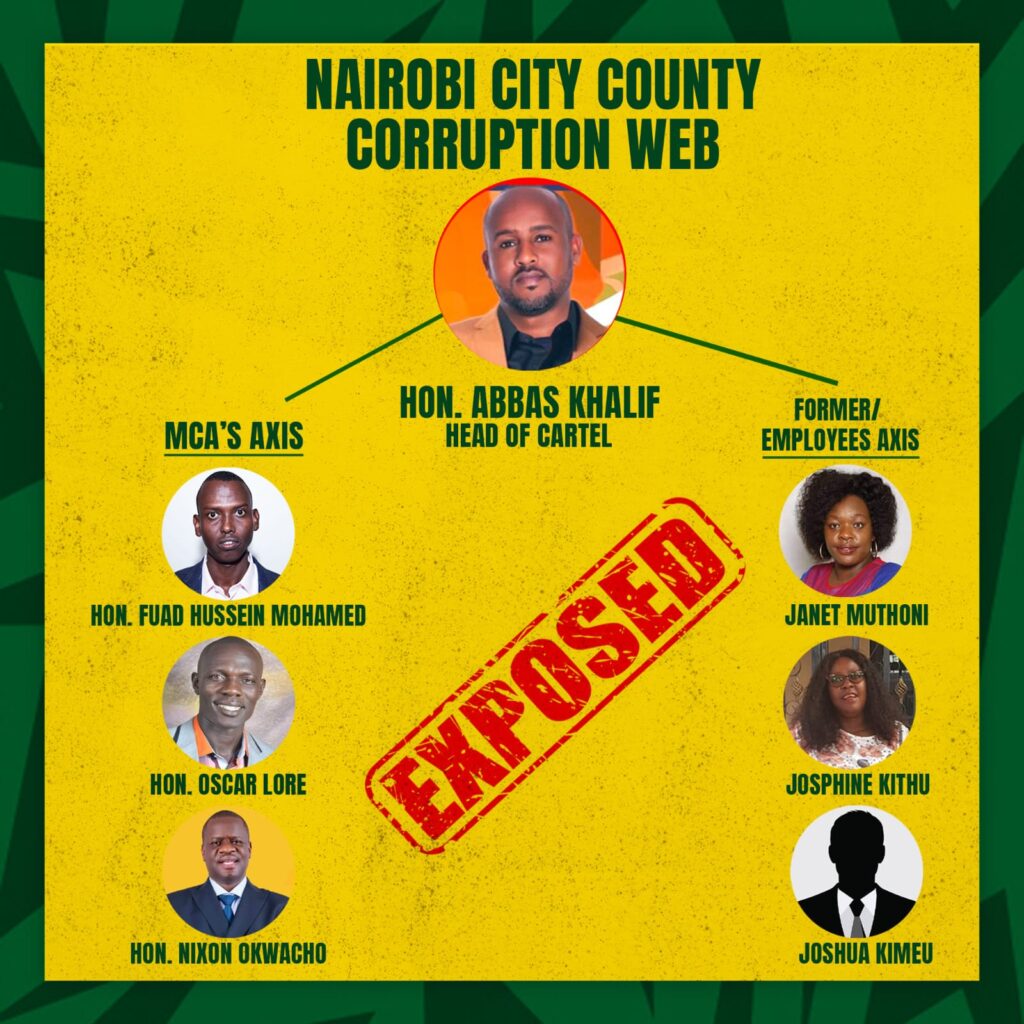 Abbas has cut an image of a corruption lord who has resorted to use his financial muscle to arm twist the county into paying dubious bills at the detrement of county programs which continue to lag behind.
Abbas and his friends have made a cartel who use their positions to defraud the county and have now resorted to fighting Governor Sakaja after the county boss stepped up efforts to stop them from a continued spree of defrauding the county.
"Abass has beem paying lawyers who have gone to court to fight the school feeding program which is noble program that has the blessings of President William Ruto which is evident by his recent speech," an insider told us.
"The head of cartel at City Hall who is well known to be spending his days in Shisha clubs within Nairobi upmarkets chewing Miraa and ploting how to fight Gavana Sakaja is bitter with the finance and economic planning Chief Officer Asha Abdi who has refused to his advances in trying to manipulate her to pay fictious bills," our insider continued.
Former CEC for Education and Sports Muthoni Ouko has gone to court challenging the School feeding programme in a move that is well articulated by the South C MCA.
Ouko, who was sacked by as CEC by former Nairobi Governor Mike Sonko over corruption allegations and was brough back by Agnes Kananu without following due process has been bitter since she knows that her corruption scandals during her time as CEC for education in the county are soon heading to be exposed.
Muthoni has been sponsored by Abass to go to court so that when her corruption network is exposed, she will claim witch hunt by Governor Sakaja.
Muthoni is working closely with Abbas on fighting School the feeding program.
Ouko is faced with a mega bursary and Dandora Stadium Scandals where her company, Kabutho Education, swindled ksh10M bursary funds meant for needy and bright students in 2013-2016 and 2017-2018.
Ouko is accused of cancelling bursary cheques written to needy students and raised other cheques in favour of her proxies and private Kabutho Education Company.
The money was transferred from the county's co-operative account into Kabutho Education Company's equity account then withdrawn in cash.
The South C MCA Abbas' firm Creative Consolidated Firm is embroiled in a gabbage collection contract that netted millions of public funds illegally during the reign of former Nairobi Governors Dr Evans Kidero and Mike Sonko.
As well, Abbas faced EACC arrest for embezzlement of public funds, abuse of office and violation of procurement laws whwer his firm Flexilease Limited Company fraudulently received 1.1Billion from the Nairobi County.
Abbas, through his proxies and private companies allegedly received fraudulentmpayements as Capital Waste Management got 58 million shillings, Sifa Cleaning and Bins Services Limited, 51 Million, Buko Developers Limited and Yassil Developers Limited 4 Million shillings each, Asmara Ventures Limited, 13.5 million, Saffa Construction Limited, 10 million and Msafiri Feeds Limited 8 million shillings.
Yahya Ibrahim Khalif, Yunis Hassan Ibrahim Khalif and Yusuf Maina are close associates of the MCA and were the directors of the companies.
June 4th, 2013 Abbas received untraceable 982M to his DTB account from garbage collection from the financial year 2018/2019
Another corruption conduit named Joshua Kimue, a former Director of Procurement has also been identified.
Joshua Kimue, a former Director of Procurement who was removed from the docket used to facilitate fake procurement documents that make possible payment for jobs not done at all.
A DCI officer married to Madam Josphine is said to be blackmailing the county government to employ back his wife and Abbas is said to be funding the project.