Kenya and China have joined forces to uplift the film industry and nurture artistic talents.
The announcement was made during the China Film Festival held at the Two Rivers Mall, where esteemed dignitaries from both nations convened to celebrate this remarkable partnership.
The collaboration underscores the shared commitment of Kenya and China to utilize their film industries as powerful tools for economic growth and mutual understanding.
Mr. Zhou PingJian, Chinese Ambassador to Kenya, articulated the vision of strengthening cinematic ties between the two nations during his address at the opening ceremony of the China Film Festival.
He highlighted the historical significance of film production in China and how if harnessed well in Kenya can create job opportunities for the youths.
"This collaborative effort will see China working closely with Kenya to foster the film industry's growth within the Kenyan landscape while simultaneously exploring opportunities to showcase Kenyan-produced films on an international stage," he said.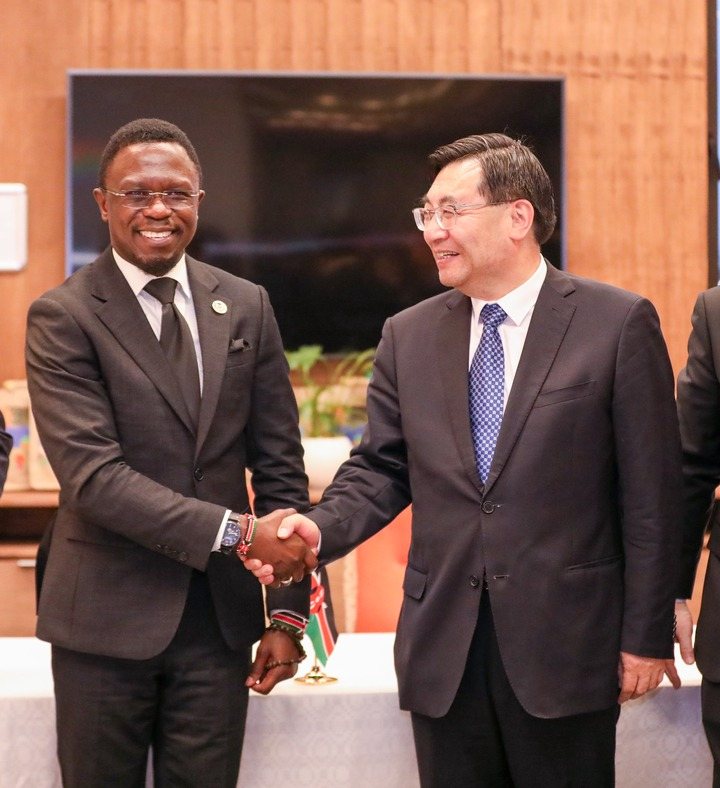 He also acknowledged the pivotal role played by Kenyan platforms in promoting Chinese content, showcasing the reciprocity inherent in this alliance.
Kenya's Youth Affairs, Sports and the Arts, Cabinet Secretary, Ababu Namwamba noted that film festival serves as a platform to showcase the talent, creativity and diversity of Chinese and Kenyan movies, while also fostering cultural exchange and understanding between the two countries.
He noted that the occasion also marked 60 years of the diplomatic ties between Kenya and China.
Kenya Film Commission CEO Timothy Owase in his address shared his confidence in the positive impact of streamlining the Kenyan film industry.
He encouraged stakeholders within the industry to craft high-quality content that can captivate international audiences, thus positioning Kenya as a vibrant hub of creativity.
 "This collaboration between Kenya and China resonates with the spirit of unity, creativity, and shared prosperity. As the partnership evolves, both nations anticipate a dynamic exchange of artistic excellence and cultural insights that will not only enrich the film industry but also enhance the lives of their people," he said.
Mr. Carter Luo, the Chief Executive Officer of Startimes, delivered insights into the expansive investment made by his company to foster local content.
He unveiled the recent launch of the highly anticipated "HELLO MR RIGHT" Season 3, underscoring Startimes' commitment to showcasing diverse narratives and artistic expression.
"The Chine film festival seeks to enhance capacity building, technological advancement, and cultural enrichment between Kenya and China . High-resolution technology equipment will be at the forefront of this transformation, promising to elevate the quality and impact of cinematic creations," he said.