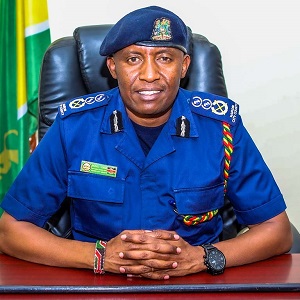 The Nairobi County Chief Officer in-charge of Security and Compliance Tony Michael Kimani has been exposed in an elaborate syndicate targeting county government workers under his department.
Investigations into shadowy dealings of Kimani have revealed his syndicate of economic sabotage on the county government and continued harassment of his junior officers who are faced with unfair transfers anytime they fail to toe his line.
According to impeccable sources, Kimani is running parallel enterprise in Eastleigh and the Central Business District where he has allocated himself open spaces which he leases to businesses and charges the cess fees, money which ends up in his pockets denying the county government revenue.
Kimani is accused of intimidating and harassing other county government officers and workers who operate under his department and anyone who fails to toe his line faces redeployment to areas perceived as hardship regions within Nairobi, where operating becomes difficult for them.
As the chief officer for security and compliance, Kimani wields immense influence on that gets areas to set up their businesses and has been using this influence to collect taxes from the traders.
Workers of the county government who spoke on anonymity requested Nairobi Governor Johnson Sakaja to intervene and stop Kimani's behaviour of harassing his juniors while in their day to day work and stop his high excitement that he exhibits in transferring county workers to hardship areas whenever he feel they don't adore his perceived high office.
"We feel that Tony has been intimidating most of the staff members and ask Governor Sakaja to intervene and help us works while upholding our dignity as county government workers in Nairobi. If you refuse to corperate in his corrupt syndicate which he uses to gain money, you will be transferred to areas where it is even difficult to discharge your duties and this is very wrong," one of the workers lamented.
Kimani has meanwhile continued with his harassment and corruption syndicate normally without fear even as his juniors keep complaining over his conduct.