South Sudan environment minister Joseph Africana is known to remind many of Nelson Mandela.Many describe him as a visionary with an impeccable leadership style whose mission is to take the ministry of environment in South Sudan to the next level.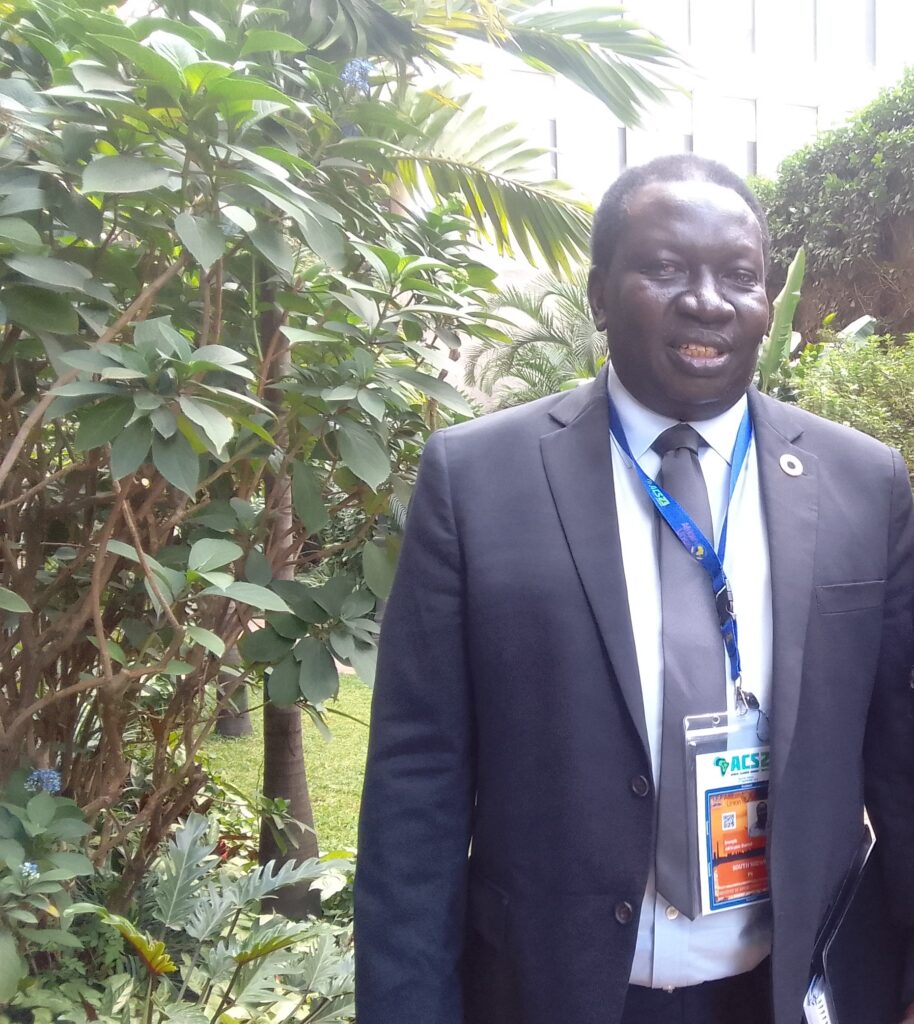 Mr Africana,a humble and soft spoken man is admired by many due to his hardworking nature and competence in his docket.He is well suited for the job and according to experts under his leadership South Sudan will be able to navigate the climate change crisis alongside other countries in the world.
In an exclusive he said," I'm very humbled that I have been given the opportunity to serve South Sudan in this capacity.I stand with the world in the fight against climate change."
He added,"As our president today graces the climate change summit we look forward to taking measures to curb climate change in South Sudan too.Climate change is a very urgent issue in the world right now and I look forward to implementing measures discussed in the summit in my country as well."
Joseph Africana graced the climate change summit held in Nairobi Kenya alongside president Salva Kiir and other presidents from around the world.