Residents of Mashuuru in Kajiado Central have all reasons to smile after the completion of Paai Bridge.
The Paai Bridge which is an initiative of the County Government of Kajiado under the leadership of Governor Joseph Ole Lenku. Will end the challenges of movement and scores of deaths that have occurred in the past as residents fell and drowned, while crossing the river, especially during rainy seasons.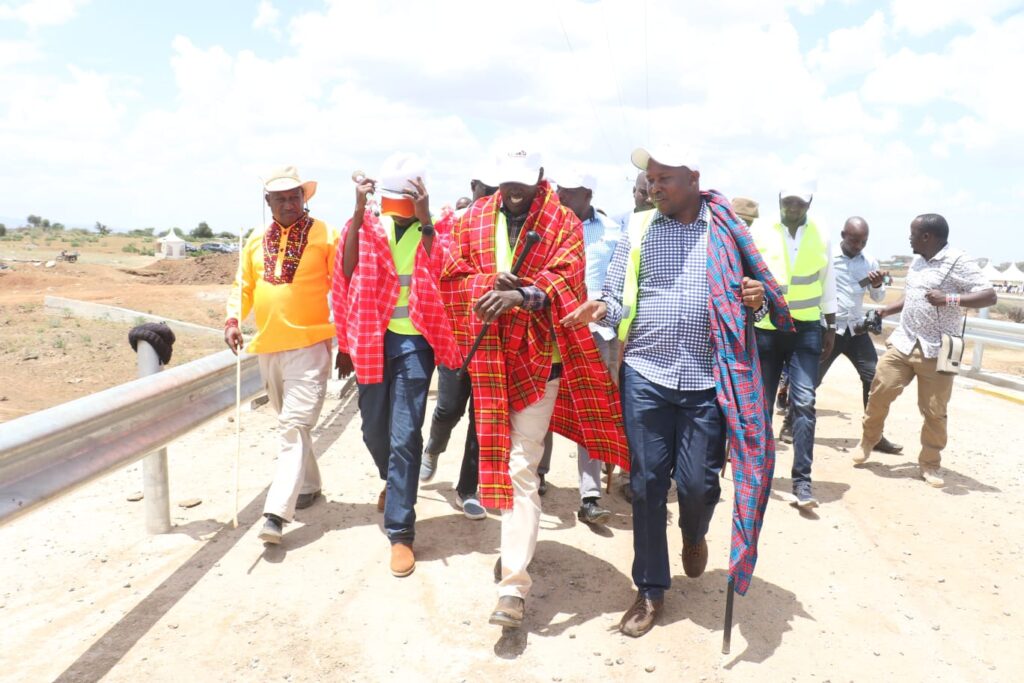 Speaking during the unveiling of the bridge Ole Lenku pledged to enhance the lives of Kajiado residents by creating an enabling environment for businesses to thrive.
"Paai Bridge is one project that transcends regional boundaries to transform the livelihoods of communities. Today, the new Paai bridge opens up the horticultural belt of Kajiado East, Central and South and connects both the farming and pastoralist communities in the area" The Governor Said.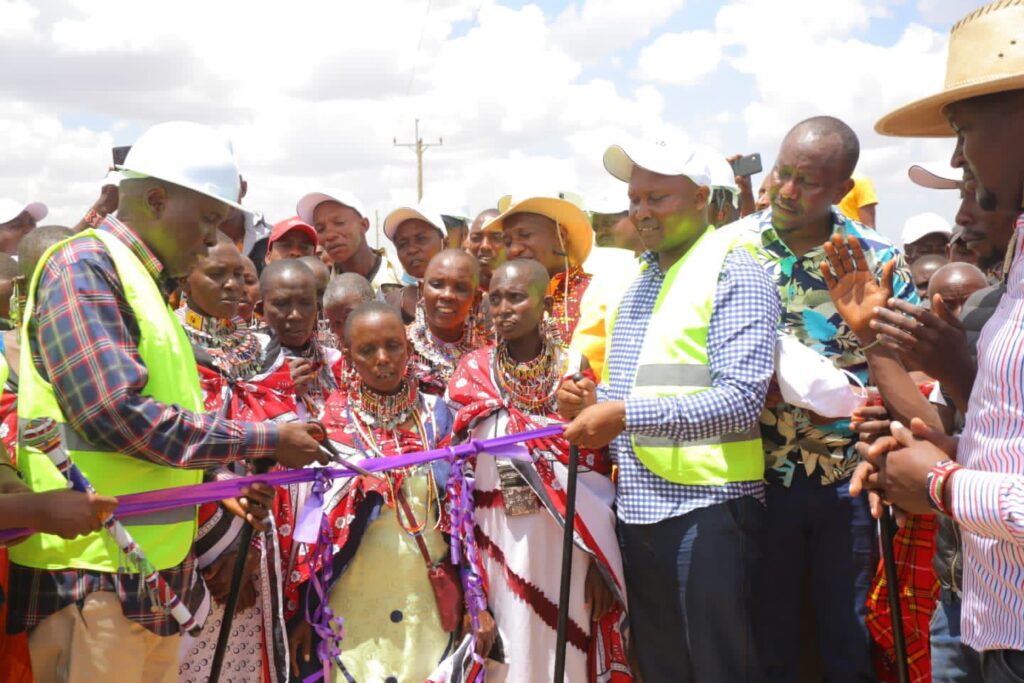 "Just a year ago, when it rained, trucks full of horticultural produce could get stuck at Olkeriai River for days wasting all the produce and thus occasioning huge losses to traders. I'm glad this is one of the legacy projects that will serve people in three Kajiado Sub-Counties." He added
Residents led by John Lemayon lauded the Leadership of Governor Ole Lenku saying it would not only ease movement of people and goods but also improve trade between the three constituencies.
They said over the years, several people, especially Children, drunkards and the elderly, have died while attempting to cross the river, making it to be referred to as the killer bridge.
"We have tried to construct makeshift wooden bridges through our small contributions, but they are washed away by floods. Crossing the makeshift bridges has been a challenge especially for children, the elderly and drunkards and we have lost quite a number of people who drown while attempting to cross the river especially during rainy seasons," said John Lemayon a resident.