Makueni County Governor Kivutha Kibwana has unveiled a dedicated children's Operating Room courtesy of global charities Smile Train and Kids Operating Room (KidsOR).
The theatre which has been installed at Makueni Country Referral Hospital is expected to increase its surgical provision while reducing referral cases which until now have mostly been to Kenyatta National Hospital.
Speaking at the opening of the theatre worth over Ksh 30 Million Kibwana stated, "Through strategic partnerships, The County referral hospital is able to provide the most vulnerable and deserving families with the best of care closer to their doorsteps. The Pediatric theatre is a strong case for public- private partnerships in action."
"Makueni County has been very supportive with the growth of our outreach programs for cleft, acting as a referral centre for neighbouring communities to receive free quality cleft treatment. We celebrate that children have been prioritized in the Mother and Child wing of the hospital, no longer having to queue too long to receive the much needed surgery," Program Director for East Africa Jane Ngige Muturi said.
KidsOR Director, Rosemary Mugwe noted that, "The theatre has been fitted with modern equipment suited for children, with it, the County referral hospital will no doubt handle more paediatric cases locally, reducing the referrals sent to Nairobi. Timely and quality access to surgery for all children should be a right regardless of one's social status or economic background."
Ms Mugwe emphasized why pediatric surgical care needs investment, now more than ever, for Sub-Saharan African going by findings from recent research published by KidsOR which states that 87 percent of children who cannot access surgical care live in Low- and Middle-Income Countries whereas in 33 African countries there is a critical shortage of health workers.
Makueni County Referral Hospital (Mother &Child Wing) was opened in 2018 with four operating theatres, two of which are dedicated to obstetrics and gynecology while the other two used for general surgery and other specialties.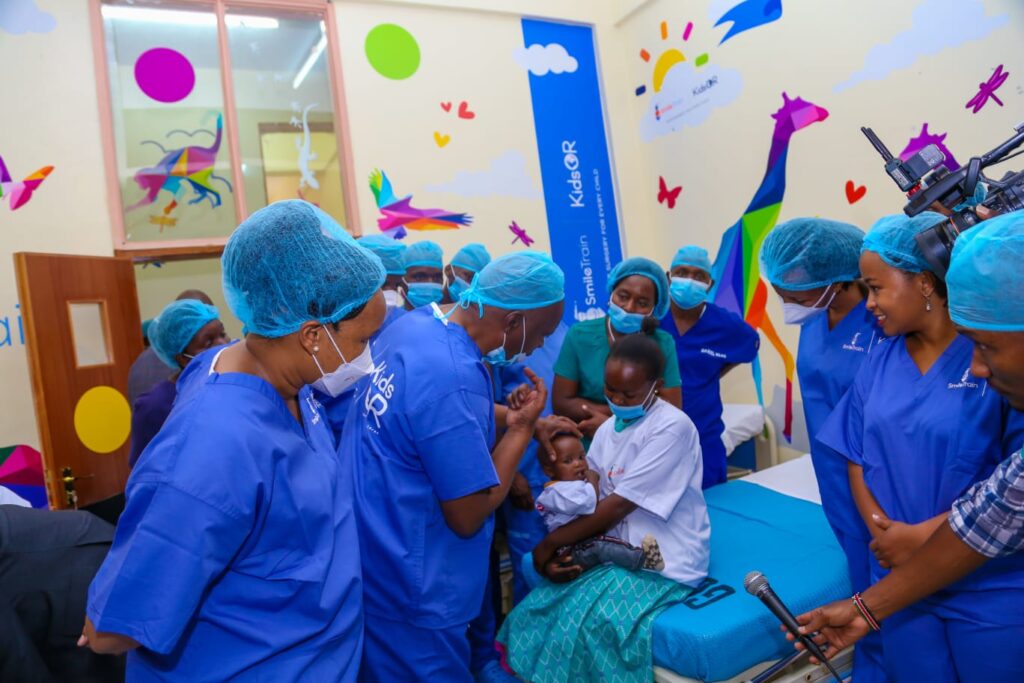 Further studies and scholarship would help in pediatric anesthesia and pediatric surgery.
The installation in Makueni is expected to benefit the county's population of approximately 1 million.
The long-term collaboration of KidsOR and Smile Train will result in more than 30 pediatric operating rooms provided across countries in Africa over the next five years, treating more than 12,000 children.
The Smile Train-KidsOR partnership is also supporting a Pediatric Surgery Scholarship for the training and education of 40 pediatric surgeons across Africa in partnership with the West African College of Surgeons (WACS) and the College of Surgeons of East, Central and Southern Africa (COSECSA).