By Shadrack Nyakoe
Nairobi gubernatorial hopeful Richard Ngatia has promised to empower the county disaster management department by allocating more funds to the sector.
This is in the aim of combating the City's deadly menace.
Ngatia said the County Government through the Disaster Management will carry out civic education and train the locals on how to handle emergencies.
Jubilee party cleared the businessman who is also the current Kenya National Chamber of Commerce and Industries president as its preferred candidate in the contest to become Nairobi's 4th Governor,
Jubilee party Secretary General (SG) Jeremiah Kioni said Ngatia has the management skills to run the city.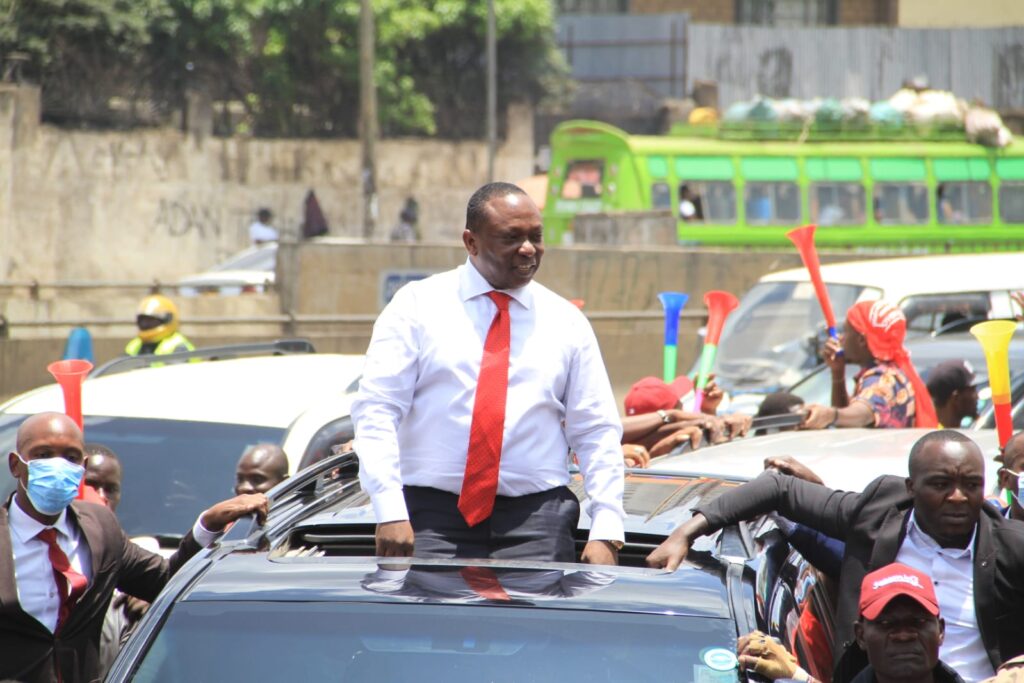 The party's Secretary General said that the recently relaunched Jubilee will lobby to ensure Ngatia gets the ticket to challenge for the position under the Azimio la Umoja coalition led by Fomer Prime Minister Raila Odinga.
In his acceptance speech the businessman said that he will restore the lost glory of Nairobi as a favorable county to attract investments.
"with my business management skills I believe I am the man to sort out the confusion and mess associated with City Hall," said Ngatia.
He told press that the Assembly, despite political activities hitting fever pitch- the safety of residents should be guaranteed.
Since January, several incidences of fierce fire break outs have been reported in the slums.
In various parts of the County, he said at least 300 people died as a result of fire breakouts in the past five years.
He said some of the measures the county government should undertake include mapping out hot spots across the County.
Gikomba market has been singled out as the area most ravaged by fire.