Looking for the best talent to fill open positions can be a daunting task for many employers. With so many different methods of employee sourcing available today, it's hard to know which one is the best fit for your organisation. Here, we will showcase how the platform makes employee sourcing simpler and more efficient than ever before.
Many online job platforms have sprouted to bridge the gap between employers and jobseekers.
The gap has been bridged to allow the job seeker to get a job that matches their description, and to help an employer get the best candidate in the field.
As one of the leading online job sites in Kenya, BrighterMonday has a vast database of qualified candidates from all over the continent. With their easy-to-use search tools, you can quickly and easily find candidates that meet your specific needs. They also offer a variety of value-added features, such as resume parsing and candidate tracking, that make the sourcing process even easier!
In addition, BrighterMonday has made it quick to enroll as an employer, and it comes with several great benefits. The benefits include;
Faster hiring process
Research shows that other employers have reduced the time they need to wait for applications by a huge percentage when they've used our BrighterMonday platform. This is further related to the fact that there is a criterion that filters out applicants who do not meet the criteria required by employers. The filter also allows job searches to be directly linked with the employer's exact requirements to find relevant individuals.
Access to a large database of qualified candidates
BrighterMonday is a platform where 1 million potential employees are listed. The good news for employers is that they can filter applicants based on their criteria, which shortens the process of hiring. Previously, hiring managers had to manually go through hundreds of CVs and choose only a few candidates–now they have quicker access to better candidates with Brighter Monday. That's great news!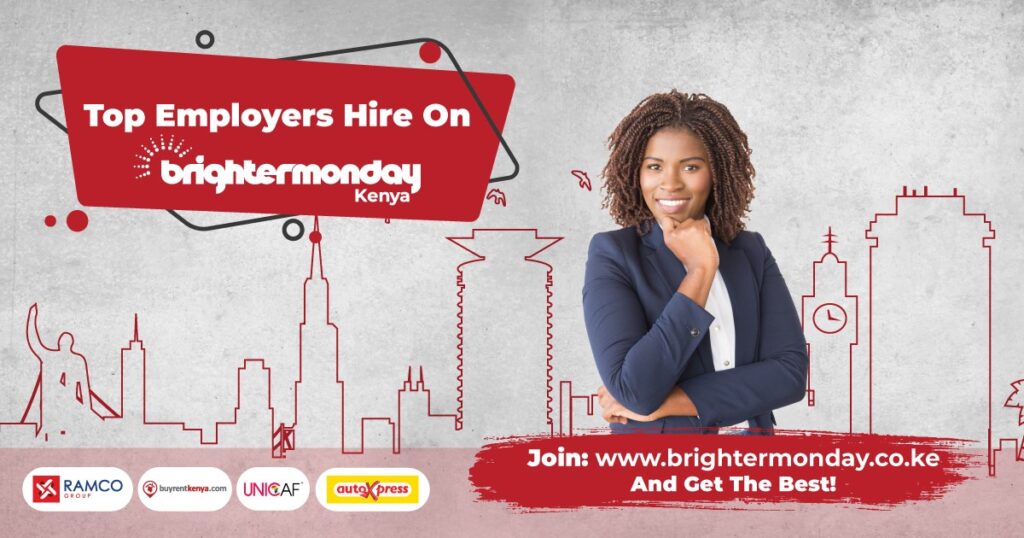 Brand perception is positive
Over 30,000 employers have listed jobs on BrighterMonday and the portfolio keeps growing daily. It is a well-known platform for job seekers and employers to find each other. As such, it increases the chances that qualified employees will be hired faster than if they were looking elsewhere because most of the top companies are hiring through BrighterMonday know how successful this service can help them get what they need!
Affordable Packages
The employer has access to a range of packages that can be customized for their needs and budget. The beauty in this platform lies with the fact all employers are able-bodied, regardless if they are small companies or large corporations; there's something perfect just waiting within these features.
Most businesses value being able to track jobs through an online dashboard while working remotely which has become increasingly important. The flexibility offered by this system makes managing employees' profiles easier than ever before.