Optiven limited has launched an exciting project at Malindi that will retail at only Ksh 149,000 only for a whole 1/4 acre
Speaking with the media, Optiven CEO George Wachiuri said that the plots are strategically located in a serene place with proper infrastructure, water, and security.
He said that this project at Malindi has a freehold title deed.
"With only ksh149k, a 1/4 acre is all yours. Believe it and invest in Malindi Phase 3 today," he said.
He said that the plots are located only 45 minutes from Malindi town, 1.5kms from the popular Malindi Solar Power Plant, 3 km off Tarmac, and 6kms from Weru Technical in Baolala.
Wachiuri said this is a long-term strategic investment and Kenyans should feel free to contact the office but the offer ends or call 0790 300 300 or log in https://www.optiven.co.ke/
He revealed that Optiven limited is fully paying an air ticket for their clients who would like to visit the site.
"What's better, we are taking care of your Air ticket; you get to tour Malindi, pickup, and lunch."He said.
Apart from being a pacesetter in the real estate sector, Optiven has over the years been evolving in its business model.
After being in the real estate business for over 22 years, the company under the leadership of George Wachiuri has flexed its muscle and increased its capacity within the real estate sector by getting into creating more jobs in Kenya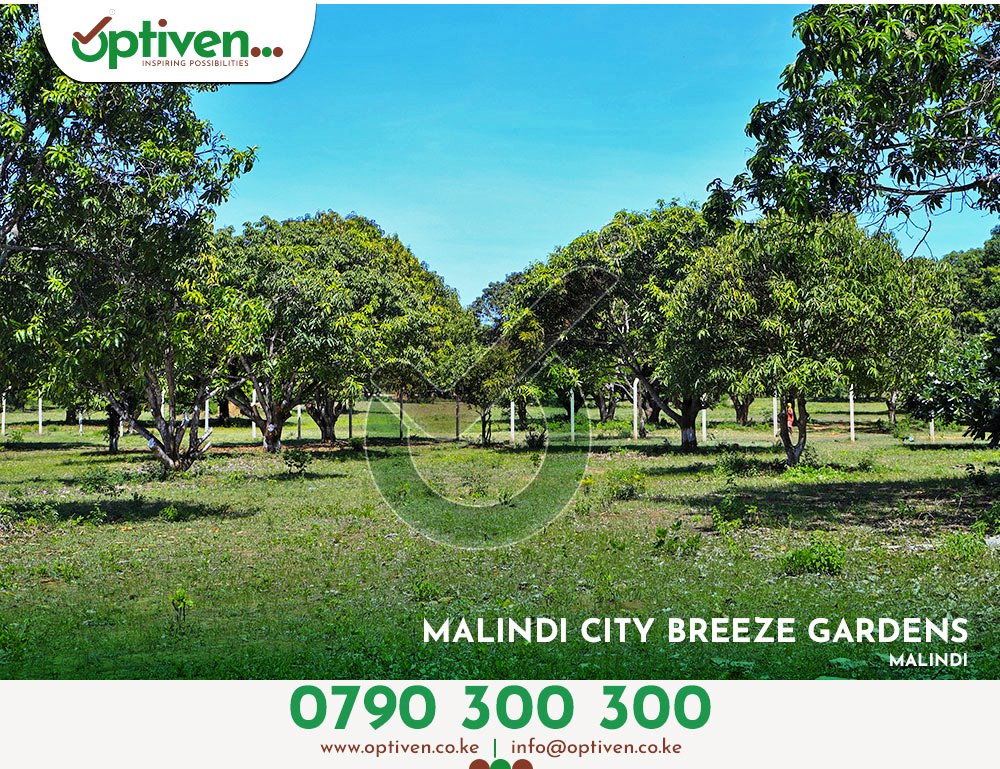 This move has seen employees coming on board, meeting the larger corporate vision to bridge the gap in the provision of employment opportunities for different households.
The company founder recently told the media that they are looking forward to the objective of entering into the Nairobi Securities Exchange – a major milestone by vision 2030.
Optiven team is currently in USA delivering title deeds to their diaspora clients.
Contact Optiven Group: 0790 300300
Email: info@optiven.co.ke