With the 2022 Qatar World Cup just a few days to kick-off, and the final rounds of the majority of major leagues fixtures ahead of the global showpiece, gaming enthusiasts are in for a treat, thanks to the entry of Fantasy44.com into the Kenyan market.
 
This will offer sports lovers a chance to enjoy daily fantasy football contests ideal for winning cash prizes.
Fantasy44 is a Daily Fantasy Sports Platform, the first of its kind in Africa, where one wins cash prizes. Contrary to traditional sports bookmakers where users place odds, Fantasy44 requires the skill to select a dream team from a specific match, earn points from the selected players and win real cash based on his or her ranking in a set contest.https://bit.ly/3TyyrfO
 
In a nutshell, users can create a single or multiple virtual teams of real players in football matches, then the points will be rewarded as per the player's live match statistical performance.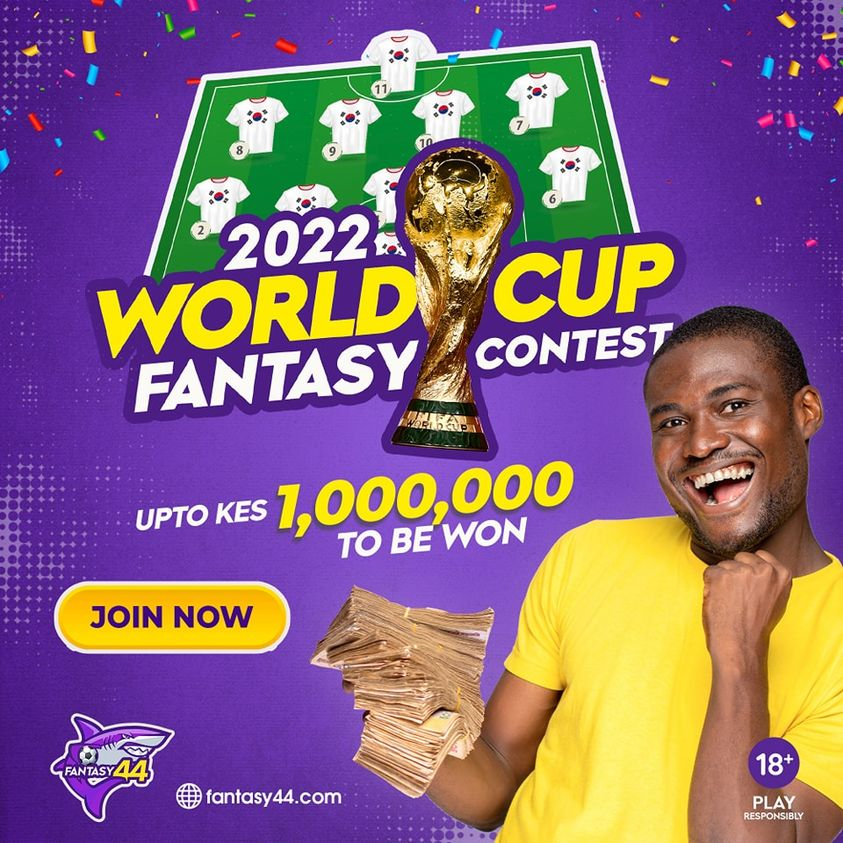 Kenya's Fantasy44.com promises to be a reputable and efficient platform that provides the greatest Fantasy Sports Experience for real money. Evidently, Kenya is fast emerging not just as one of the most attractive African markets for fantasy football but a global one too, as many international fantasy outlets are now offering global benefits with domestic frills that are purely suited to Kenyan players.
 
During the announcement, fantasy44.com Marketing Lead said the firm would offer the sports fantasy subscribers the opportunity to join and win daily football contests across major leagues through a mobile app and their website www.fantasy44.com.

 
FPL managers can invite friends, colleagues, and family to join private or public contests and win real money instead of just earning fantasy points. Fantasy44.com will also offer the latest sporting matches on all leagues and cutting-edge pre-match and post-match analysis as well. This will equip the sports fantasy players with relevant information that will enable them to play fantasy44 football sport.https://bit.ly/3TyyrfO
"Fantasy 44 is already in the big league and ready to award every winner for every team submitted, we are Africa's fastest-real cash Fantasy Sports Platform. Play. Win. Repeat," the statement read.
Fantasy44 offers a cash bonus of Ksh50 to first-time players with an opportunity to win up to Ksh 50,000 daily in a contest of their choice.
In addition, players will have an opportunity to play free practice contests to sharpen their skills and learn how Fantasy44 works.
The product has been tailored to the needs of Kenyan customers and most importantly the business will be run, operated, expanded, and developed by Kenyans.
"With the 2022 Qatar World Cup approaching, Kenyan football lovers will have an opportunity of a lifetime, where they stand a chance of winning Ksh 1 million and up to Ksh 50, 000 daily," the Marketing Lead said.
Register & Panga Team(Create Lineup), Win Real Cash only on Fantasy44.com .