Nigerian economist Dr.Haggai Gutap addressed youth leaders from top universities in the country on leadership and the future of Africa.
The meeting that was graced with over 100 students from all over Kenya who were eager to learn from the well respected economist.
In the meeting he stated,"In future, Africa will be an envy of the world.This is because Africa has so much potential.As leaders we have to turn this potential into a reality."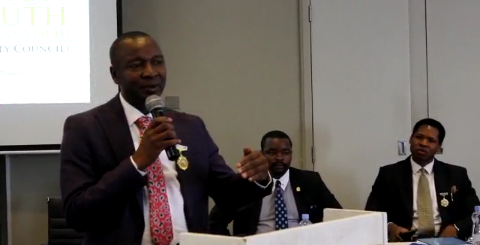 He added,"Africa's economy is largely controlled by the informal sector we can make a huge impact through this sector.It is important that we develop our talents&skills to tackle unemployment."
Dr.Gutap encouraged Kenya and Nigeria to collaborate because both countries have alot in common and present great opportunities.