Immerse Yourself in Brilliance: The LG OLED TV Experience
In the world of cutting-edge television technology, LG has emerged as a leading innovator with its OLED TV lineup. With stunning picture quality, sleek design, and immersive viewing experiences, LG OLED TVs have revolutionized the way we enjoy entertainment in our homes.
At the heart of LG OLED TVs lies the magic of self-lit pixels. Unlike traditional LED TVs requiring backlighting, OLED (Organic Light-Emitting Diode) technology allows each pixel to emit its own light. This means that every pixel can be turned on or off independently, resulting in perfect blacks, infinite contrast, and vibrant colours that come to life with astonishing realism.
The LG OLED TV's ability to display true black is a game-changer. When a pixel is turned off, it emits no light, resulting in absolute darkness. This creates a level of contrast that is unmatched by any other TV technology, making every detail, from shadowy scenes to starry nights, appear incredibly lifelike. Combined with LG's advanced colour reproduction, OLED TVs deliver a visual feast that transports viewers into a world of unparalleled beauty.
But LG OLED TVs aren't just about jaw-dropping visuals; they also offer a superior viewing experience. The TVs feature a wide viewing angle, ensuring that everyone in the room can enjoy the same stunning picture quality, regardless of their seating position. Whether hosting a movie night or watching the big game, LG OLED TVs guarantee that every seat is the best in the house.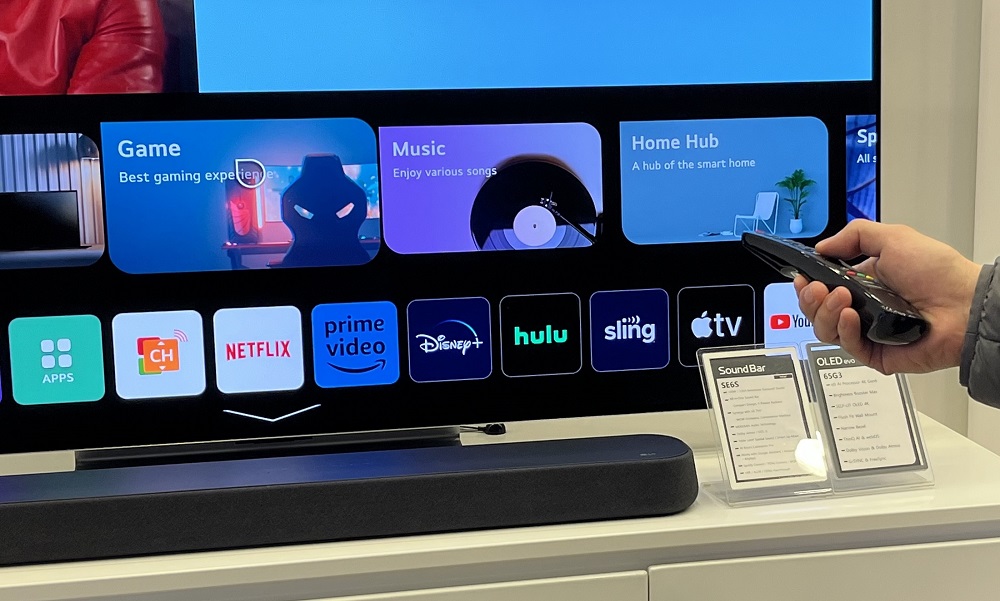 When it comes to design, LG has crafted its OLED TVs to be sleek and elegant. With ultra-thin panels and minimalist bezels, these TVs blend seamlessly into any living space, adding a touch of sophistication. The sleekness of the design is complemented by the state-of-the-art technology within, making LG OLED TVs a beautiful addition to any home theatre setup.
LG has also incorporated smart features into its OLED TVs, providing users with a seamless and intuitive user experience. With webOS, LG's smart TV platform, you can access a world of streaming content, apps, and services with just a few clicks. The Magic Remote, equipped with voice recognition technology, allows for effortless navigation and control, making it easier than ever to find your favourite shows and movies.
As technology continues to evolve, LG remains at the forefront of innovation in the television industry. Its OLED TVs represent the pinnacle of visual excellence, delivering breathtaking picture quality, immersive viewing experiences, and sleek designs that enhance any living space. The LG OLED TV is the perfect choice if you're ready to elevate your entertainment to new heights.
Immerse yourself in brilliance and unlock a world of visual wonder with the LG OLED TV—where stunning picture quality and futuristic design combine to create an unrivalled home theatre experience. Say goodbye to compromise and hello to the future of television.