The M-PESA Foundation Academy has overseen the graduation of 40 learners who formed its first cohort of learners undertaking the International Baccalaureate Diploma Programme (IBDP). The Programme, which was introduced in 2020, addresses students' intellectual, social, emotional, and physical well-being in preparation for tertiary education and beyond.
Following their graduation, the 40 learners will transition to the institution's Uongozi Centre from June to December this year to undertake programs that will equip them with skills and knowledge in readiness for tertiary education.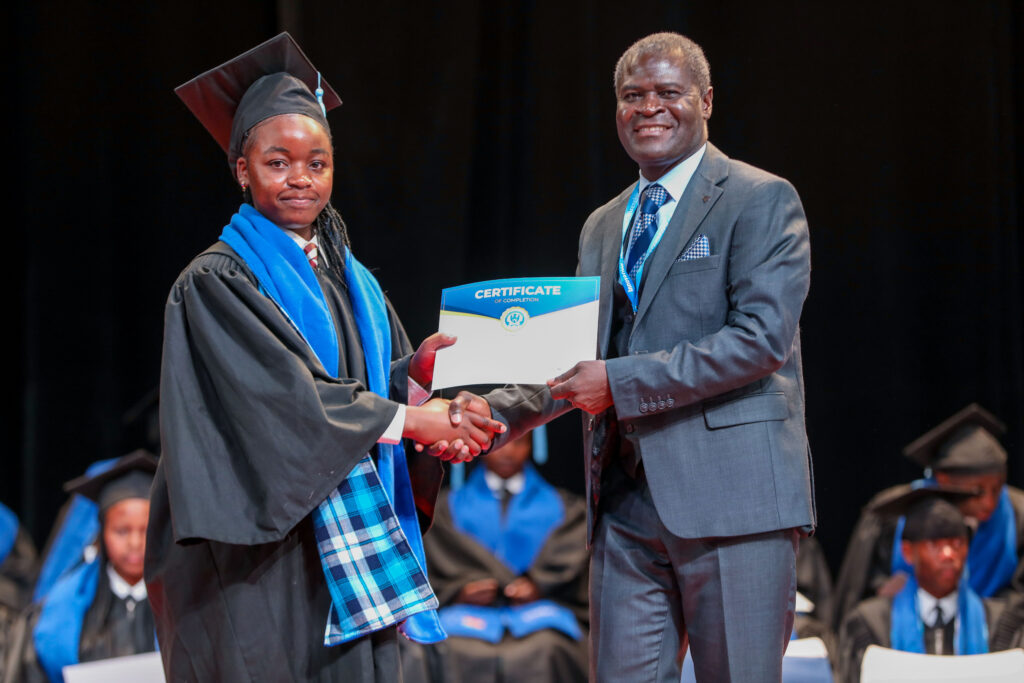 The Centre will also offer them career guidance, help them with applications to technical institutions and universities and support them until they complete their next phase of learning.
"This is a special day for M-PESA Foundation Academy, as we witness the first cohort graduating from the IBDP. As a leadership academy, our goal is to provide our students with the best chances at being game changers in society with the right leadership skills, and that is why we took up this curriculum," said the Acting Executive Head of School, Mary Nyale.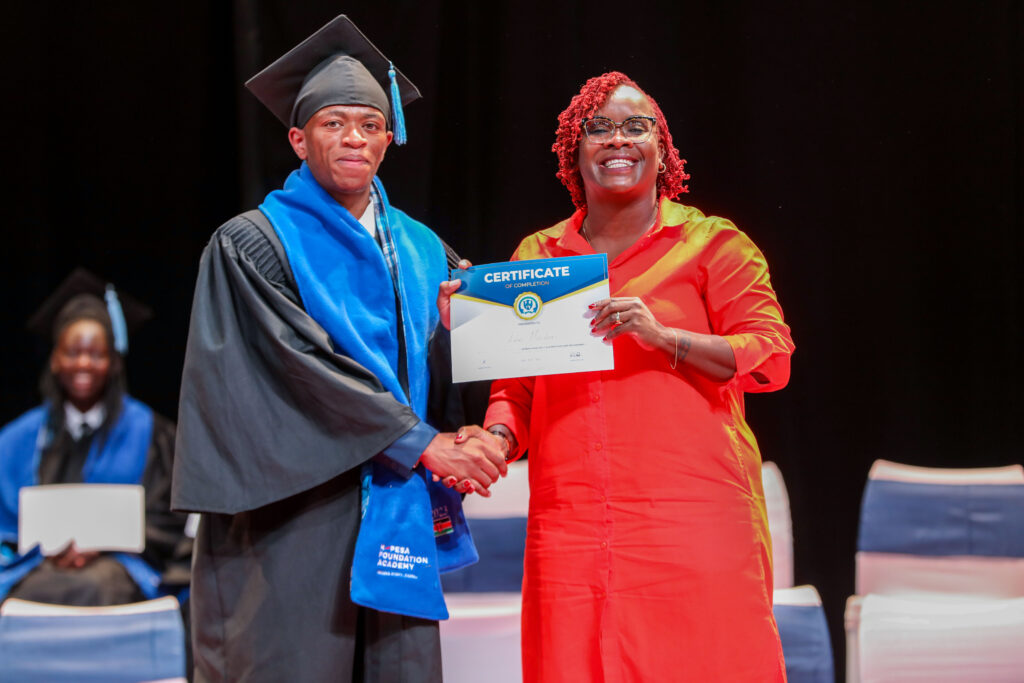 M-PESA Foundation Academy was established in 2016, and 946 students from across the country have been admitted to the institution since then, with 96 students joining in February this year. From 2019, the Academy has sponsored 133 students to study in universities in the United States, United Kingdom, and Switzerland, while over 116 students have found placement in local universities and TVETs.