By Rose Munala
The Jubilee Party Leaders in Nairobi, led by Raila Odinga's ardent supporter Stanley Kimure, commonly known as Stano, have expressed their strong condemnation of the party's secretary general, Jeremiah Kioni, for instigating chaos that has resulted in the fall of the once formidable political party.
Stanley, who serves as the party's treasurer for Nairobi County and chairperson for Starehe Sub-county, criticized Kioni for his autocratic behavior and insatiable thirst for power, which has contributed to the party's loss of popularity despite its previous position as the ruling party in the government.
These leaders emphasized that meaningful change takes time and that President Ruto, who won the elections, should now be given ample opportunity to lead the nation towards transformation. They argued that the tough economic times being experienced by Kenyans are a consequence of their decision to deny their votes to a visionary leader in the 2022 general elections, as warned by former President Uhuru Kenyatta.
"Despite the warnings from then President Uhuru Kenyatta, Kenyans chose to vote for President William Ruto. The challenges we are currently facing are a result of our own ignorance. I urge Raila Odinga, the leader of Azimio, to stop fighting for those who ignored him and instead voted for a regime that shows little concern for its people. We must face the consequences of betraying Raila," expressed the frustrated leader.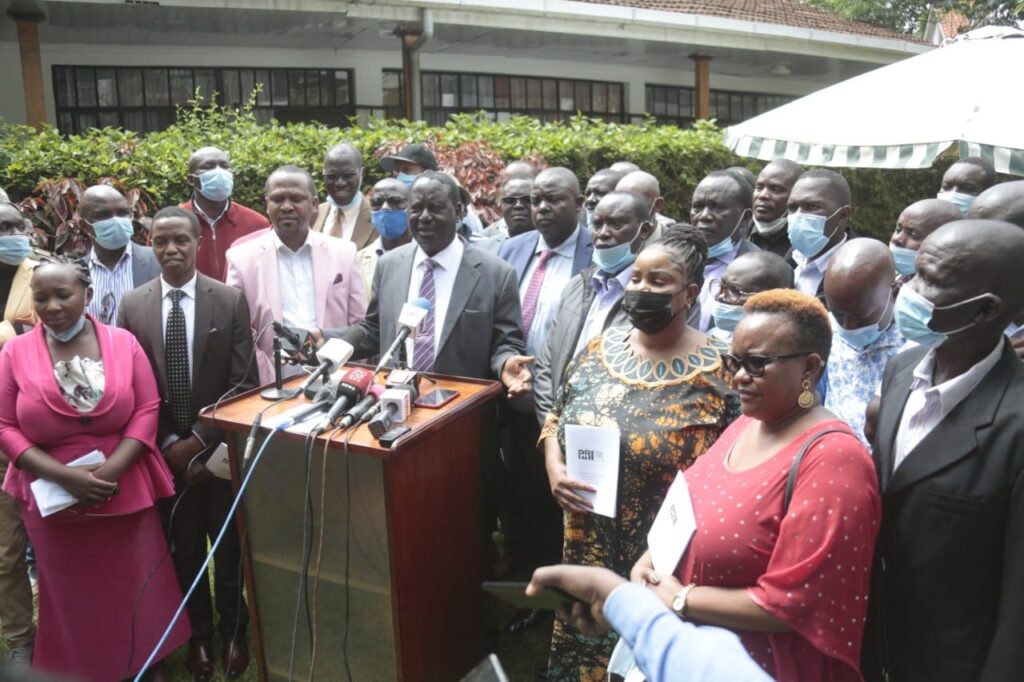 Stano also rebuked Kioni for lobbying against the finance bill within the communities and urged him to take his concerns to the national assembly, where he can address the Members of Parliament and advocate for the rejection of the bill.
"Kioni, your actions led to the failures of former President Uhuru Kenyatta, and now you're attempting to exploit him through your deceitful schemes. You bring shame to the Jubilee Party," Stano added.