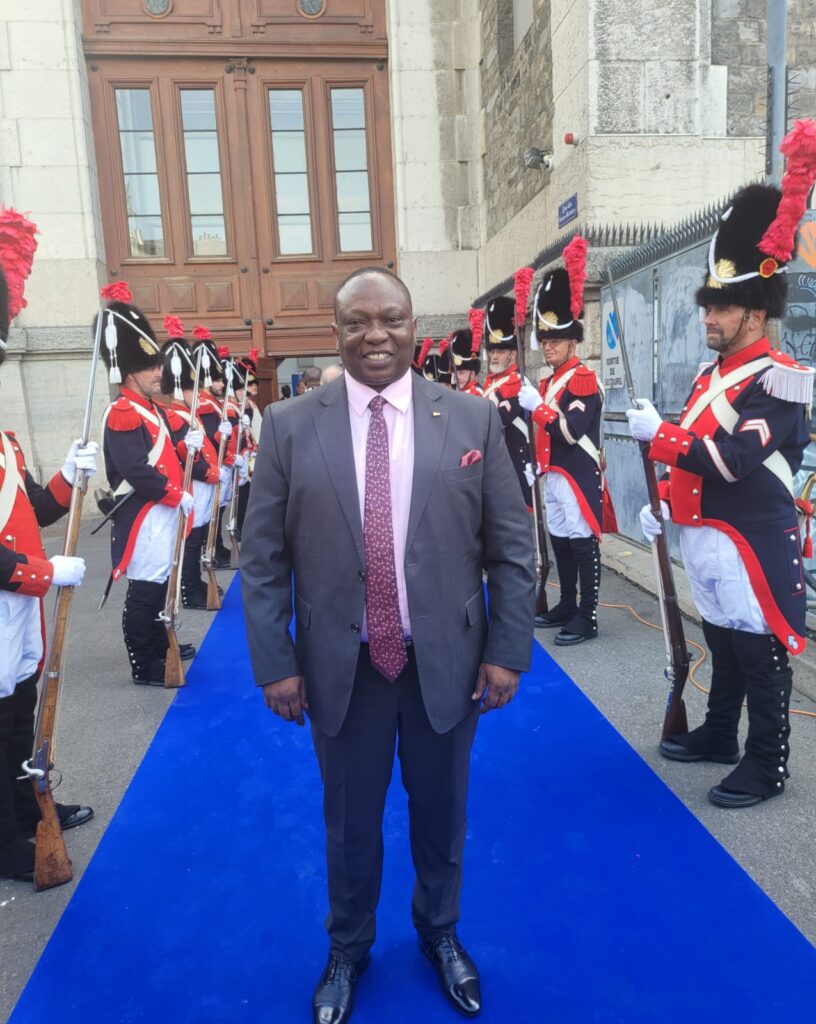 Geneva, Switzerland – Richard Ngatia, the highly regarded chairman of the Great Lakes Regional Chambers of Commerce and former president of the Kenya National Chamber of Commerce and Industry (KNCCI), was accorded a heroic reception during the 13th World Chamber Congress held in Geneva, Switzerland. The congress, attended by over 1,500 delegates from more than 170 countries, served as a platform for global business leaders to discuss crucial topics including globalization, multi-lateralism, innovation, and sustainability.
Ngatia's presence at the congress garnered immense attention and admiration from participants and esteemed dignitaries. He received a warm welcome from Nicholas Uribe, President of the World Chamber Federation, John Denton, Secretary General of the International Chamber of Commerce (ICC), Vincent Subilia, Director General of the Geneva Chamber, and Tabie Mabogunje, the African Vice Chairman and African representative to the World Chamber General Council.
Expressing his gratitude for the reception, Ngatia remarked, "I am humbled by the extraordinary welcome and recognition I received from the leaders of the Global Chamber Presidents. This warm reception exemplifies the acknowledgment of true leadership, and I am honored to have been a part of this prestigious event."
During the congress, Ngatia actively engaged with business leaders from diverse sectors, attentively listening to their perspectives and exchanging insights on navigating the challenges posed by the unprecedented COVID-19 pandemic. As the former president of KNCCI, Ngatia played a pivotal role in steering the Kenyan chamber towards progress during a time of intense turbulence faced by Kenya and the world.
The 13th World Chamber Congress provided a valuable platform for participants to establish new alliances, explore innovative business strategies, and collaborate on initiatives that fostered economic growth and sustainability. Ngatia's active participation and valuable contributions further emphasized Kenya's commitment to strengthening international trade relations and promoting entrepreneurial endeavors.
As Ngatia returns to Kenya, he carries with him a wealth of knowledge and experiences gained from the congress. His interactions with global leaders are expected to enrich his contributions to the Great Lakes Regional Chambers of Commerce and the wider business community in Kenya.
Ngatia's heroic reception at the 13th World Chamber Congress serves as a testament to his exceptional leadership acumen and unwavering dedication to advancing the interests of the business community, both domestically and on the global stage. His presence continues to inspire aspiring entrepreneurs, highlighting Kenya's growing prominence in the global business landscape.