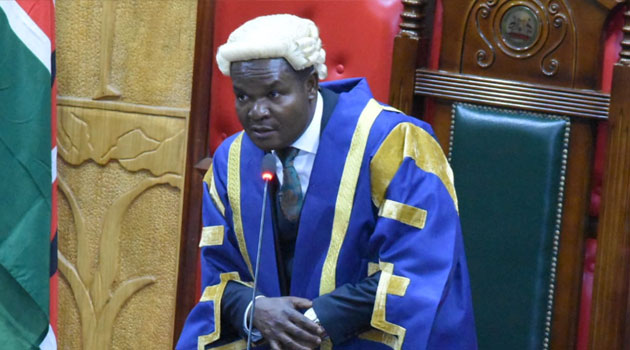 Nairobi City County Assembly Speaker Ken Ng'ondi
There is outcry at the Nairobi City County Assembly over alleged employment malpractices involving nepotism and abetting ghost workers at the Nairobi County.
Fingers have been pointed towards the speaker of the county Assembly Ken Ng'ondi and the county assembly chairman of the Budget, Finance and Appropriation committee Mabatini MCA Wilfred Odalo who are accused of abetting the corruption scandals.
The two high ranking county assembly officials have been seen to sabotage the Governor's attempts to eradicate corruption and have deliberately been abetting the ghost workers, as well as cutting shoddy deals to pay contractors for deals which involve hefty kick backs.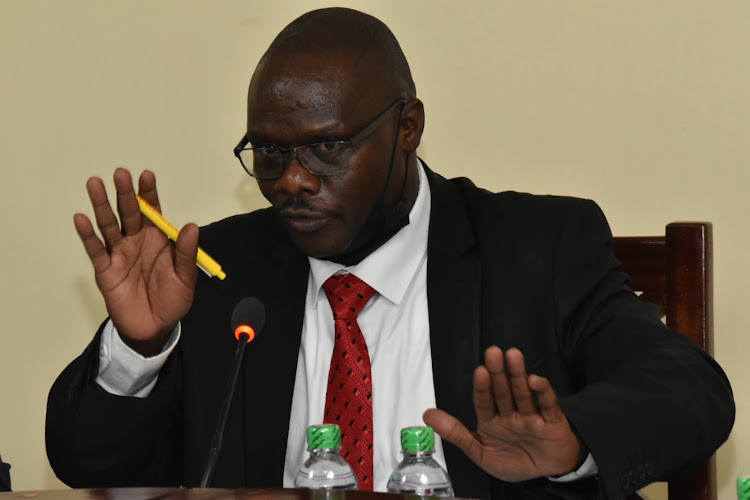 Budget, Finance and Appropriation committee chairman Mabatini MCA Wilfred Odalo
Ng'ondi and Odalo were recently paid an amount of Ksh 78 million in kick backs from the project of paying contractors. Speaker Ng'ondi is said to be impressed with the zeal with which Odalo is applying in cutting corruption deals which they execute together. Ngondi recently gifted Odalo his top of the range vehicle, a Land-cruiser TX which he is now using.
In a court case filed by human rights activist Francis Awino where the speaker was accused of nepotism, there are reports that doctored documents have been made and produced in court in defense. A call has been made for investigators to run through the documents to ascertain their authenticity and action taken in they are found culpable of submitting fake documents to the court of law.
Ng'ondi, who chairs the county public service board now faces ouster over the employment malpractice following accusations of nepotism where he has been accused of employing relatives to the county.