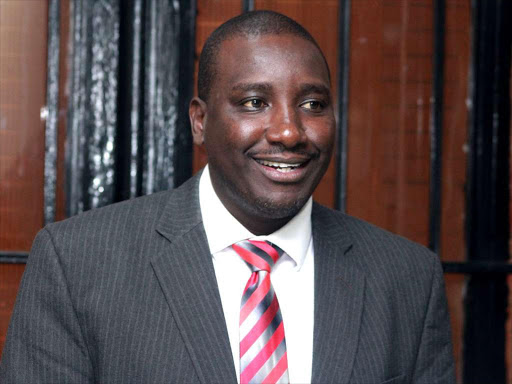 Members of the Nairobi City County Assembly have downed their tools over what they say is non payment of their allowances from the county.
The County Assembly reportedly owes members millions of Shillings in allowances and the MCA's have now paralysed operations at the county assembly.
The MCA's have lamented the lack of remittance of their allowances which they say has continued to persist occasioning their absence from the chambers for important house business, even as the clerk of the county assembly Jacob Ngwele and assembly speaker Ken Ngondi hold to their guns that the county assembly has no money no pay the allowances to the legislators.
The legislators have threatened to continue with the paralysis of the assembly operations until the clerk of the assembly authorizes their pay for them to attend the assembly sittings.
"We want the office of the clerk to pay us our allowances; we can't pretend to be ok when our money is being withheld in this assembly," Korogocho MCA Absolom Onyango said.
According to the MCA's, the assembly clerk and speaker have been having their allowances and travel financed by the county assembly whereas allowances for members are not paid raising eyebrows over the discrepancies.
Just this week, the Nairobi City County Assembly lacked quorum in house business where the house was due to discuss and adopt the move by Jubilee party MCA's to join the Kenya Kwanza side.
With Jubilee MCA's joining Kenya Kwanza from Azimio La Umoja One Kenya, the Speaker of the assembly would by law be compelled to rule that Kenya Kwanza assumes the Majority role in the county assembly from the Azimio side and install a new leader of the majority from the Kenya Kwanza Majority which would see South C MCA Abass Khalif assume the role of leader of the minority in the county assembly.
The Speaker of the county assembly Ken Ng'ondi is in record requesting the MCA's to allow the county seek for money to pay their allowances a move that the MCA's have rejected questioning how the speaker and the clerk have their trips and allowances approved and paid for by the county yet allowances for the MCA's are not available.
Meetings at the county assembly have stalled with a lack of quorum for all business in the assembly while the MCA's have vowed to stay put, threatening to storm the clerk, Ngwele, and his deputy's offices to demand for their allowances.