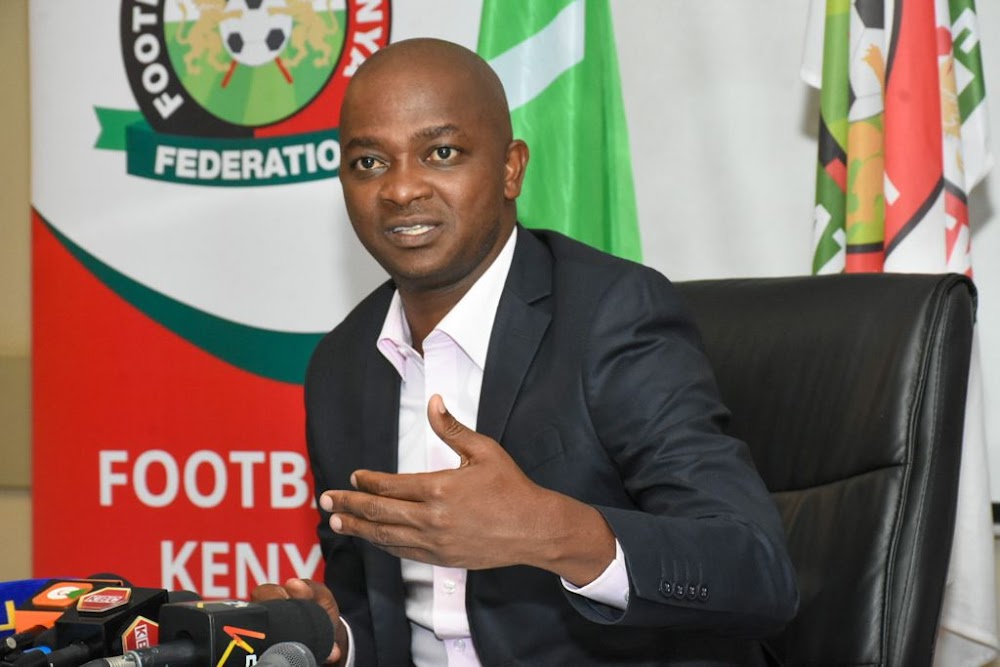 Kakamega; July 30, 2023: Football Kenya Federation president Nick Mwendwa has today urged primary school teachers to take advantage of the App which was introduced by the the FIFA football for schools program to further grow the interest of pupils in football.
Speking during the closing ceremony of the FIFA's Football For Schools program, a collaborative initiative between FIFA and the United Nations Educational, Scientific and Cultural Organization (UNESCO), Mwendwa encouraged the teachers drawn from all 47 counties to use the technological advancement to instill a love for the game totheir students as well as take advantage of the App's in teaching modern methods of the game to pupils.
The FIFA's Football For Schools program which was launched in Kenya on Friday, Football Kenya Federation aims to promote key football development agendas, particularly Youth and Women's Football. It provides children across the country with an opportunity not only to embrace the love of the sport but also to receive proper training during their early football development stages.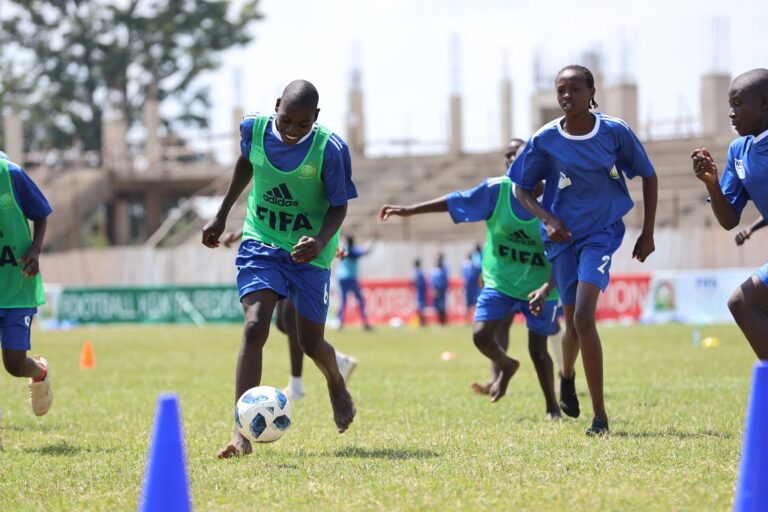 The children have had a lack of proper training and training equipment, with this program, they will be able to get footballs and proper training equipment.
To achieve this, 50 coach educators, selected from teachers across all 47 counties in the country, with a keen interest in primary school football, recently attended a three-day football and life skills training session in Kakamega and have successfully received their certifications.
Subsequently, these educators will be tasked by FKF to conduct select football and life skills programs in their respective regions.
The educators were introduced to the Football For Schools digital app during the training and familiarized themselves with the app and participated in practical sessions, applying some of the included modules.
The FKF president said that the federation will prioritize the educators' participation in coaching courses to provide them with a basic understanding of football. This knowledge will enable them to effectively nurture the young children's football journey.
"Our main priorities are women's and youth football. To enhance this program further, we plan to involve teachers in our coaching courses to equip them with fundamental football knowledge," Mwendwa said.
The next phase of the program involves the rollout of the initiative, where schools participating in the program will receive footballs and training equipment. The coach educators will then proceed to train primary school teachers in their respective regions, passing on the knowledge gained to the young students.
In the long run, this initiative will not only provide children with opportunities to showcase their football potential early in their development but also ensure that they receive guidance from qualified personnel. By focusing on quality coaching and life skills education, the program aims to establish a solid foundation for the future of Kenyan football, ensuring its continuous growth and success.