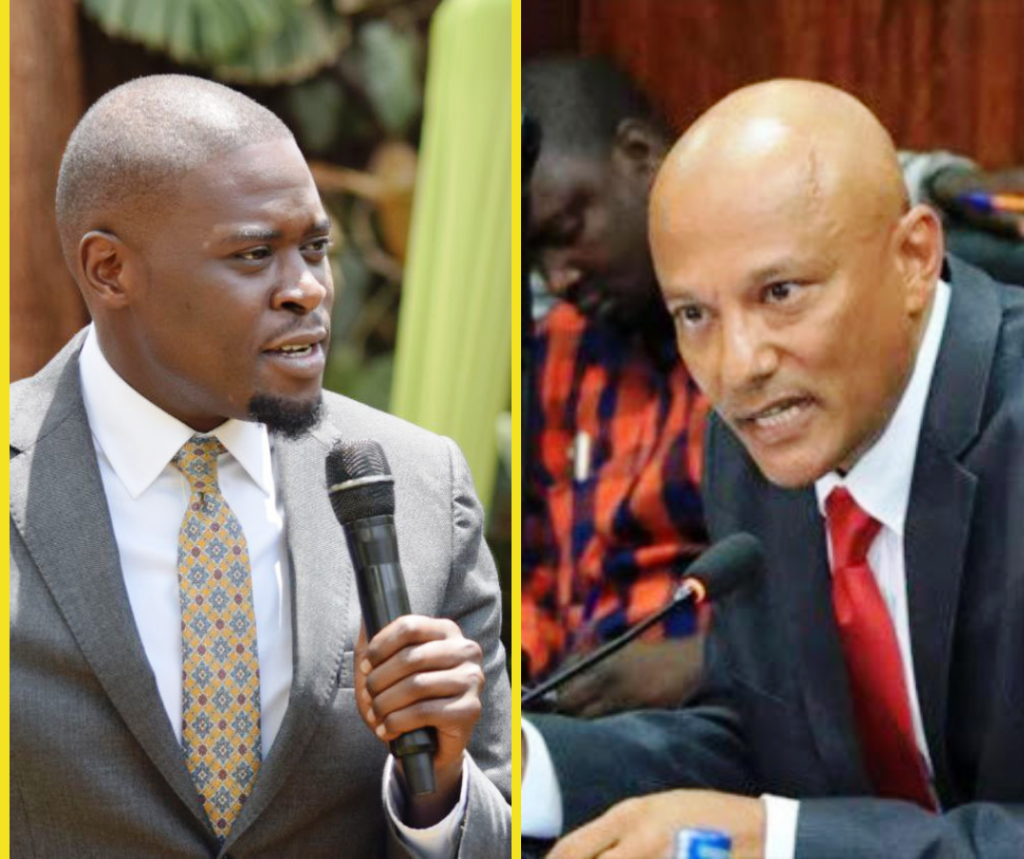 Sleuths from the Directorate of Criminal Investigations (DCI) have moved in to investigate the Nairobi City County Government following leads that could help in recovering hundreds of millions suspected to have been lost in fraudulent payments to nine companies which were awarded illegal tenders for alleged supply of non existent goods and services.
In a letter dated 21st July, 2023, the Director of Criminal Investigations Mohammed Amin, through the head of investigations bureau at the DCI David Birech to Nairobi Governor Sakaja, the DCI has demanded tender documents, requisitions, contracts and local purchase orders issued to the companies believed to have siphoned the money from the county coffers.
The companies are alleged to have been awarded tenders and contracts for various services by the county government which were never rendered yet millions of tax payers' money was paid. The nine firms are believed to have been used as conduit in an elaborate money laundering scheme designed to fleece money from the county.
The DCI wrote to the Nairobi County secretary noting that detectives had started investigating companies that were paid by the county government for services not given. The DCI believes that the Sakaja administration was aware of the fraudulent dealings in which sector heads at City Hall connived with procurement officers, dubious contractors and county treasury officials to fleece hundreds of millions from the county government. The county secretary received the DCI letter on 24th July, 2023.
According to the DCI, the companies being investigated include Lasnet Investments Company, Burasia General Supplies Limited, Tweem Limited, Future Link Limited Cloud Mobile Technologies Limited, AR Pharmaceuticals limited, Instanbul Investments, Ramecom Engineering and Brigit West Limited.
Last Month, the Controller of Budget Margret Nyakang'o declined to approve Ksh 1.5 billion expenditure requisition that had been submitted by the Nairobi County Government which lacked the requisite supporting documents. The county government had in place plans to effect payments running to the excess of an amount of Ksh 2 billion to controversially selected 19 law firms in alleged pending bills for legal services which were never offered to the county government.
The lawyers in the said law firms allegedly had agreed to a deal to give 50 percent kick backs on the millions of tax payers' money, this, even as county health facilities continue struggling with lack of equipment and medical supplies and schools operating in poor conditions while thousands of suppliers and contractors had not been paid for their services to the county government.
Among the law firms include Osoro Onyiego and Manyara Advocates, Swanya and Company Advocates, Arati and Company, Ojienda and Company Advocates, Moronge Advocates, Ko Advocates Llp, Bespoke Insurance Brokers Limited, Roba and Associates, Jamal Bake and Associates Advocates, Momanyi and Associates Advocates, Momanyi and Associates Advocates and J.W.Wachira Advocates.
Others are Okatch and Partners, Ummi Bashir and Company Advocates, Roba and Associates, Koceyo and Company Advocates, Gikunda Miriti And Company, Anne Munene and Company, Masire and Mogusu, Okubasu Munene and Kazungu Advocates Llp, Okatch and Partners, I.N Nyaribo and Company and Makallah Theuri and Company Advocates.
The Sakaja administration further sought to pay bills allegedly to settle building and road construction materials which investigations revealed had not been delivered to any of the county's stores both on Nanyuki road in Industrial area and Racecourse road.
The Nairobi City County government sought clearance from the office of the controller of budget to make payments of upto 900 million for alleged 'air supply' of building construction materials.
The county government was planning to make the payments in favor of fictitious supplies of building and road construction materials sending out an expenditure requisition of an initial 750 million to the Controller of Budget Margaret Nyakang'o's office for clearance.
The documents submitted for perusal and clearance were however found to have been backdated and other forged to super impose the signature of a former Chief Officer for the department of Roads and public works.
Lawyer Clinton Mwale in June filed a case before High Court Judge justice L.N. Mugambi seeking to bar the Nairobi County Government from making the payments to the law firms.