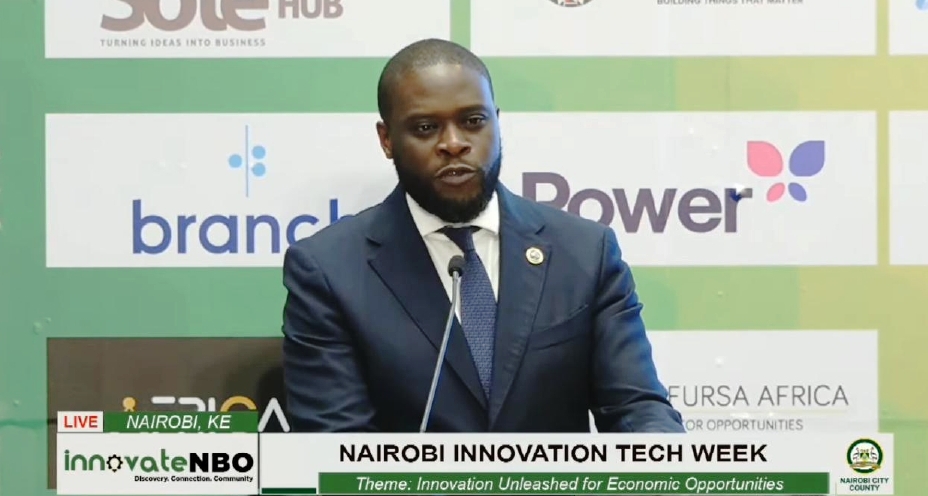 Nairobi Governor Johnson Sakaja has committed that the county government will support technology innovators to ensure they reap benefits from their talent in technological innovation.
Speaking during the launch of the inaugural Nairobi Tech Innovation week today, Sakaja said that he was impressed by different innovations on display at the event noting that his administration will offer the required support to the sector and help them advance their skills to benefit them.
"Iam happy that this is the first time the the Nairobi County is hosting such an event. Nairobi County will ensure that innovators in the business reap benefits from their work," Sakaja said.
"We need to be deliberate in the business of creating a business economy and these innovators will be key players in this journey. I want to thenk the IDE sector lead by the CEC Mike Gumo and assure all of you that our role as government is to support bot to regulate and stifle the sector," Sakaja added.
The Nairobi County's inaugural Innovate Nairobi Technology week will be held this week in Nairobi running to Saturdy where innovators will have a chance to showcase their talent.
The innovation week will ensure inclusion of Startups, corporates, incubators, academia, CSOs and Government stakeholders among others.
The Innovate Nairobi Technology week's objective is to provide a platform for startup investor pitch, Startup linkage to global startup cities, career opportunities for youth, patnership opportunities for international startups and businesses among others.