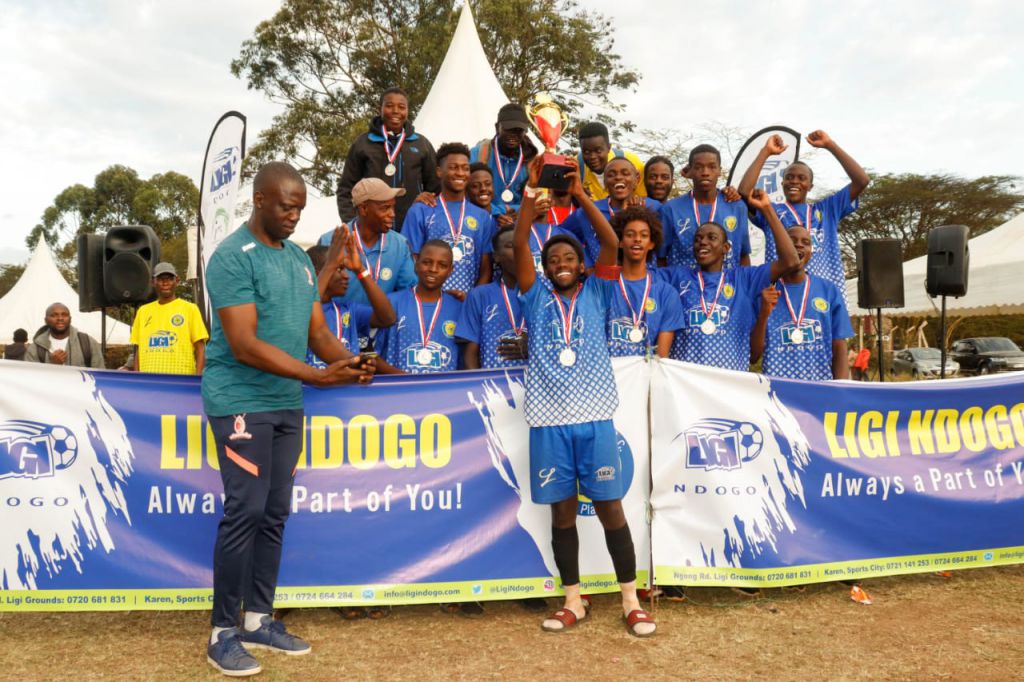 America's Woburn Youth Soccer Association (WYSA) Community Development Director Professor Paul Kasili will grace the 2023 edition of the annual Ligi East Africa tournament which is set to be held on August 17th and 18th.
Prof. Kisili will during the tournament initiate the Boots and Books program that is meant to see children from Kenya and USA work together to develop soccer and education.
Under the Books and Boots program which was started by Prof. Kisili in Woburn Youth Soccer Association, American children will donate books and playing boots which they have out grown and these are distributed at the Ligi Ndogo East Africa tournament.
The tournament set to be played at the Nairobi Polo Club has attracted a record 219 entries and preparations have been concluded for the two day football extravaganza.
219 teams from across 10 countries have confirmed their participation to the two day football extravaganza.
The regional youth tournament will feature different age categories with teams of Under 7 years of age to those Under 19 eligible to play.
Kenya will host the over 1000 young football players from Tanzania, Uganda, Rwanda, Burundi, South Sudan, Somalia, Ethiopia, Sudan, and the Democratic Republic of Congo (DRC).
Chris Amimo, the tournament director said that the books and boots program will be a game changer as this initiative will help kids get motivation for playing as well as have access to books as they advance with their education at the same time nurturing their talent.
Amimo affirmed his belief in the caliber of the tournament and it's ability to attract quality, nascent players.
"This is a platform where our young talents have to showcase their talent and for nurturing football potential in Kenya. As Ligi Ndogo we are committed to providing opportunities for players to participate in countrywide tournaments, international cups, and tours, thus opening doors for their football careers. I call on fans to come cheer up our youngsters," Amimo said.
The defending champions across the five age sets including UFA Simba (U7), Black Panthers (U9), Tanzania's Teletubbies Kids League (U11), Legacy Football Academy (U13), and True Talents (U19) have all confirmed their participation. The Ligi Ndogo East African Cup, is an age group football tournament celebrated during the month of August every year I t was established by the Ligi Ndogo Soccer Club Fraternity in 2008 as a means of raising awareness of issues affecting football development among children and youth within the East African region. Each year, the Ligi Ndogo management decides upon a theme for the tournament on the basis of issues of concern to young people of East Africa.