LG Electronics East Africa has expanded its retail network by opening a new Brandshop at T-mall, Nairobi bringing the total number of its brand shops in the country to five. Additionally, they've launched the smart Laundromat at the same location, serving as the first Opalnet reference site for potential laundromat investors.
The move is part of LG's latest milestone in its commitment to enhancing customer experiences and providing cutting-edge technology to the East African market, while creating opportunities for investment in technology-led enterprises.
It reinforces LG's dedication to empowering consumers to embrace the life they deserve with advanced technologies that enhance convenience, entertainment, and environmental consciousness. Besides, the new branch at T-mall is designed to elevate the LG customer journey, offering direct access to LG's innovative range of products that cater to various aspects of modern lifestyles.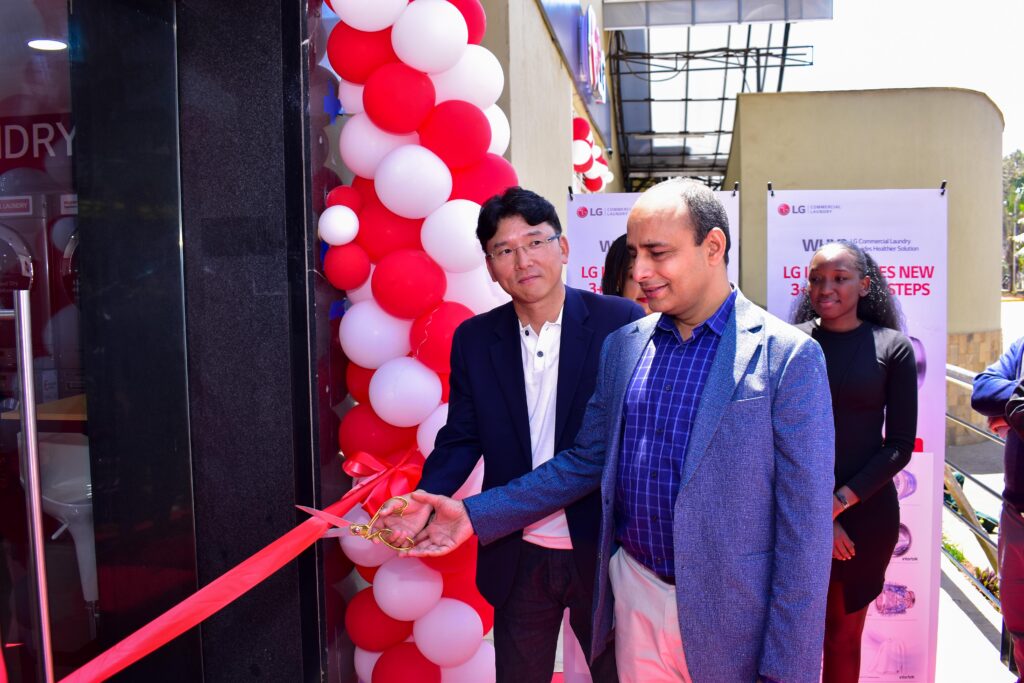 Speaking at the launch, LG Electronics HA Product Manager Junho Seo emphasized the increasing demand for home appliances, entertainment solutions, air conditioning products, and Smart Laundromat services. He emphasized that this surge in demand is driving manufacturers to not only deliver superior technology but also an unparalleled customer experience.
"Our objective is to introduce innovative LG technology to tech-savvy, environmentally-conscious consumers who are seeking electronic products that seamlessly integrate with their lifestyle. Consumer trends are pointing towards a consistent growth in the adoption of premium products such as LG refrigerators, televisions, and washing machines, as well as enterprise services like laundromats, all incorporating the latest energy-saving technologies."

Said Junho Seo.
At the heart of the T-mall Brandshop and Smart Laundromat is a showcase of LG's most recent technological innovations. The store promises an engaging and interactive shopping experience, illustrating LG's relentless pursuit of excellence and its commitment to pushing the boundaries of technological advancement.
Strategically located along the busy Langata road, the LG brand-shop and Smart Laundromat will be operated by Opalnet, LG's main distributors in the region. Opalnet also manages four other LG brand shops, signifying a robust partnership that ensures seamless operations and exceptional customer service.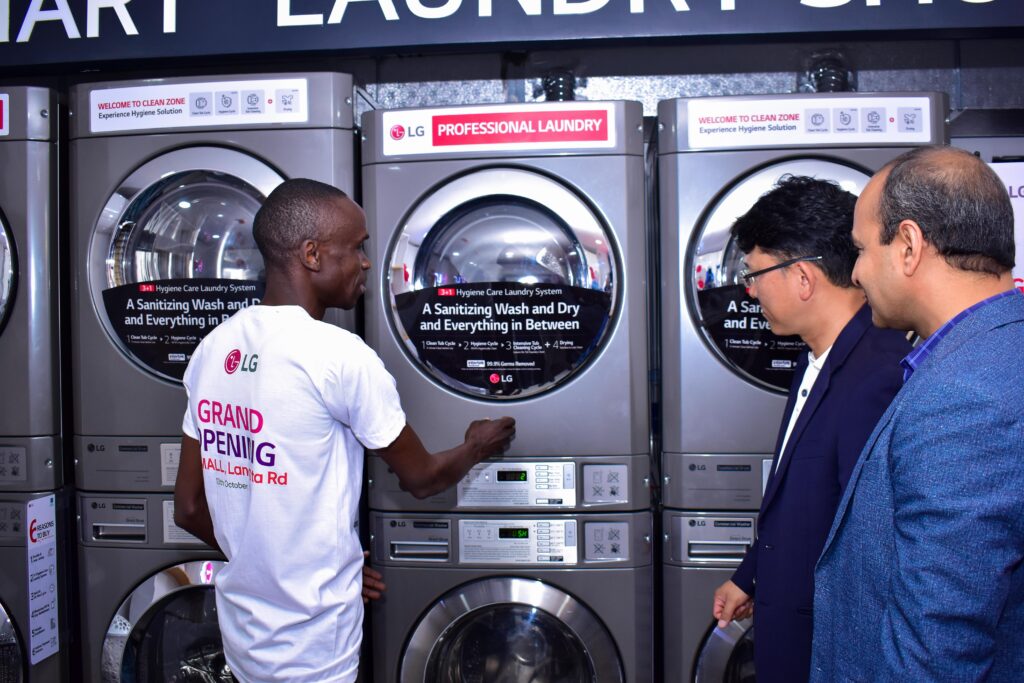 In his remarks, Opalnet Managing Director Rakesh Singh said the new outlet will showcase LG's exceptional range of products in addition to provide a seamless and immersive shopping experience for customers.
"I am confident that this collaboration will bring together the cutting-edge technology and innovation of LG Electronics with OPALNET's commitment to excellence in customer service. We look forward to a successful journey ahead, redefining the way consumers engage with LG's world-class electronics."

Said Rakesh.
Customers visiting the Brandshop and Smart Laundromat will further benefit from LG's "Last Mile" campaign, which aims at enhancing after-sale services through a network of service centers strategically located in key towns. This initiative underscores LG's commitment to fostering enduring relationships with consumers in the East Africa region.