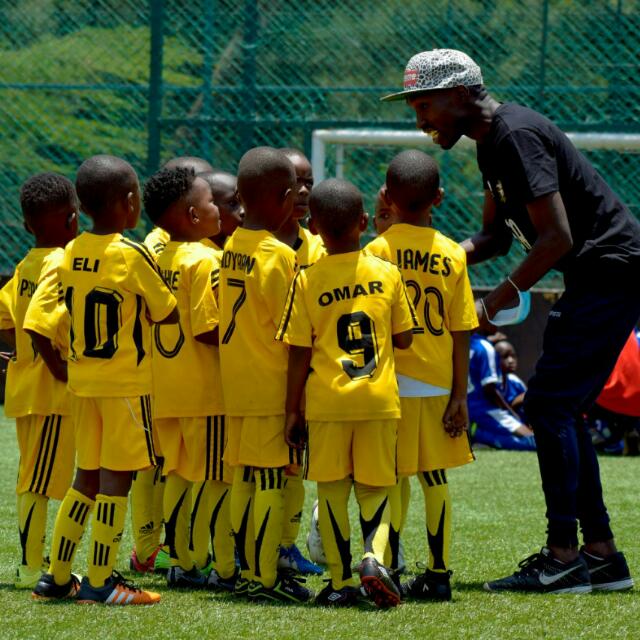 Nairobi's most prolific age group football academy Buruburu Soccer Academy (BSA) are sharpening their claws to tear apart teams at the third edition of the Inua Talanta Championship that will be held at the Mombasa sports club in December.
After their heroic exploits at the Rausha Kipaji football tournament in Nakuru in August, BSA aims at conquering yet again at the coastal city in the tournament scheduled to be played from 9th to 11th December, 2023.
According to Buruburu Soccer Academy Director Dan Karani, the Eastlands Based Academy has entered teams in the Under 7, Under 9, Under 11 and Under 13 categories and the boys are optimistic of a good outing after sharpening their skills with standard competition at the Nakuru event which exposed the young boys to competition.
"Our teams are ready for the Inua Talant Championships in Mombasa and we are confident of performing very well. The good thing about this particular tournament is that, despite being affordable for teams, the organisers have also put in measures to curb the rampant vice of age cheating unlike in other tournaments where you take your team of young boys only to face competition from older boys in other teams," Karani, who formerly played for AFC Leopards and is a trained FKF licensed coach said.
The Academy has entered teams for the championships as they seek to offer the young players at the academy an opportunity to showcase their talent and grow their skills in a bid to prepare them for big competitions.
The Buruburu Soccer Academy chairman Kenn Okaka, who is a communications and PR strategist said that the academy has been learning with every step along the way and after a year of great action, the boys are ready to triumph over any opposition.
"We are not undermining any team that we meet but we are confident that coaches have done a good job on our teams and this tournament is a good opportunity to showcase the mettle we are made of. I believe the boys have what it takes and their win in Nakuru really boosted their confidence," Okaka said.
"Our vision is to be the leading football academy in Kenya for young players to nurture, develop, showcase, expose and commercialize football talent and we offer reliable pathway for players to sign with professional teams and play in leagues both locally and abroad," Okaka added.
BSA focuses more on individual skills development of the player and grow the children's interest in football as well as giving them opportunities to experience real time competition to gain experience at an early age and better understanding of the game
The Buruburu Soccer Academy is a football nurturing organization that is based in Buruburu Estate in Nairobi's Eastlands area and admits children from the age of seven (7) to Nineteen (19) years.
The Academy boasts of well trained and qualified youth coaches who have attained the Football Kenya Federation (FKF) and CAF coaching licenses and certification in coaching and have also undertaken child protection courses to equip them with skills to take care of the children.