Delvine Moraa popularly known as Barbara is warming up her boots towards becoming the next Nairobi County Woman Representative. Under her 'Mama Maendeleo' campaign slogan, she notes that her impulse to aspire for the woman rep seat is to overhaul the current leadership and bring about progressive developments.
"Many a times we choose leaders but they forget to give back to the society. I want to be that people's servant and represent their interest at the national level as a woman rep especially women and the youth," she said.
Moraa, a lawyer by profession, reiterated that having had an opportunity to live in the slums of Mathare, she is well conversed with the kind of life and needs of people due to bad leadership. In addition, she maintains that her leadership will be characterized by change and developments in the society since she has worn the shoe and knows where it hurts most.
While commenting on the countrywide low voter turn-out, she urged the young people turn out in large numbers as register as voters before the registration window closes. She added that "Bad governance starts with failing to register as a voter and participate in the voting exercise hence giving birth to poor leadership. Change in bad governance can only be achieved when we all register as voters and participate in the political exercise."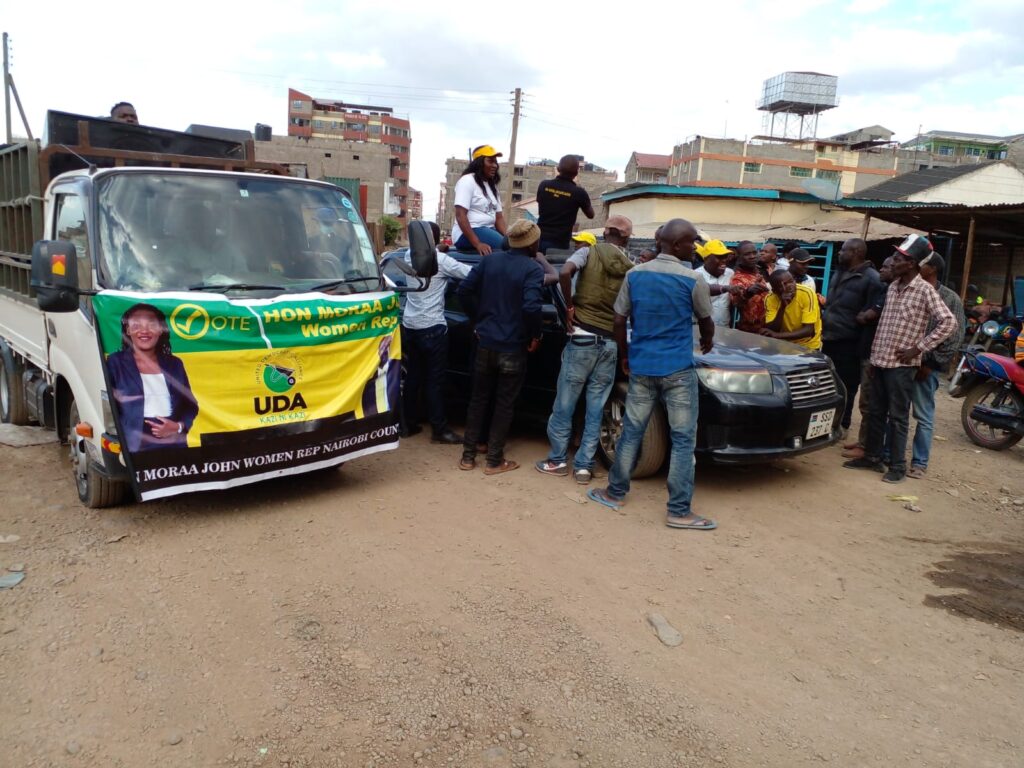 Moraa concludes by urging all Kenyans to remain calm and peaceful during the entire electioneering period. "There is life after politics and my prayer and wish is all Kenyans to demonstrate peace during this period. To my fellow youths, my word is, do not allow yourselves to be used to disrupt peace during," she reiterates.