Concerned Kenyans are appealing to Transport Cabinet Secretary not to extend the term of Silas Kinoti as Kenya Urban Roads Authority KURA Director-general.
With intense lobbying currently taking place for engineers, politicians are appealing to the current administration to give the job to someone else.
This comes even after emerged that Kinoti has been trying all means to ensure that he is in good books with the government for the extension of his term which is set to expire this year.
A source who requested anonymity based at Barabara Plaza said that Kinoti has been awarding tenders to allies of President Ruto to ensure his term is extended.
" He is a worried man and that's why he is trying to please himself. People like Belgut Mp Nelson Koech are some of the people he is using. We understand he awarded a tender to his firm,' said the source.
Kinoti is said to be also using Mpuru Aburi to talk on his behalf.
Interestingly, Kinoti was an Aziimio sympathizer who actively funded their activities.
Kinoti used former Agriculture CS Peter Munya as his god-father.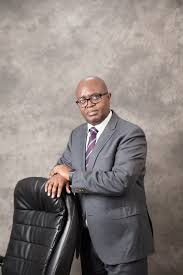 However, the decision to have Kinoti as the director-general has not been received well by some leaders who are praying that he is send packing.
Our source revealed that there was serious lobbying to have Eng. Wilfred R.Oginga, Director, Urban Roads Development take over or Eng. Abdulrashid.S. Mohamed
Director, Road Assets & Corridor Management (RACM).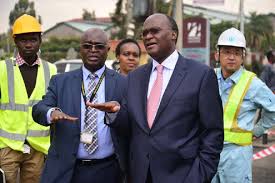 " The above gentlemen are far much better. They are not sly like Kinoti. We pray anyone of them takes over," said the source.
Kinoti sits pretty in office dishing contracts to his proxy firms and receiving kickbacks from firms that are owned by his friends.
KURA's Director General Engineer Silas One just needs to grease the palms of the acting Director-General Kinoti."Kinoti is greedy and mad, he takes bribes right-left and center. Looting everywhere and everything', said a source.
During Kinoti's tenure faced audit queries about shoddy maintenance work on major city roads.
A new audit has disclosed that the entity did not do a good job in the maintenance of Nairobi–Outering Road and a footbridge on Eastern Bypass at the City Cabanas area.
Auditor General Nancy Gathungu flagged the works on the bridge at the main junction of Outering Road and Thika Road putting the Eng Silas Kinoti-led entity on the spot.