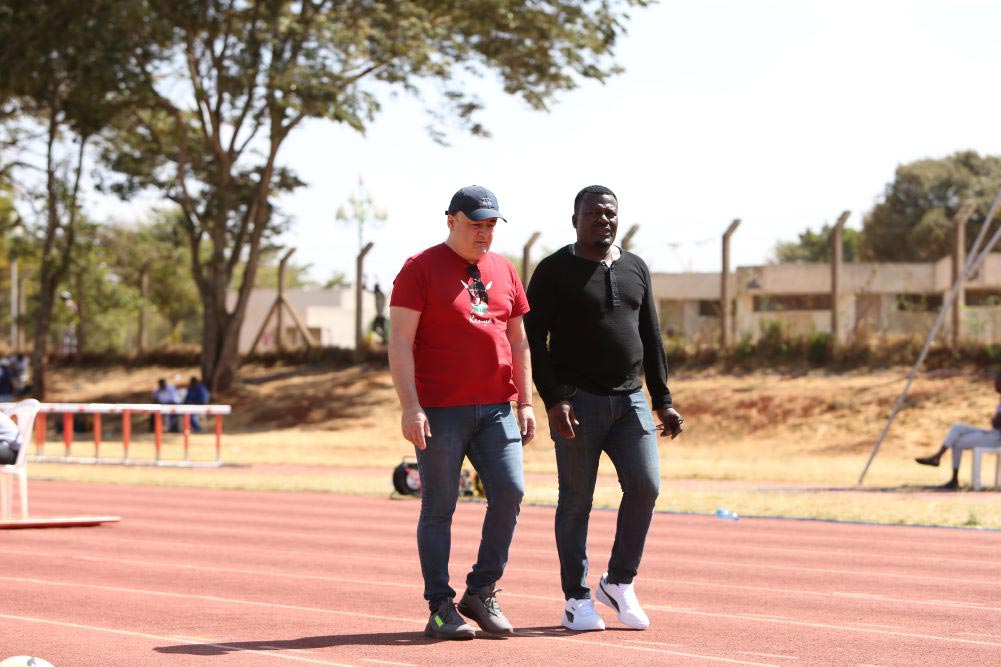 The Harambee Srars head coach Engin Firat has secured an opportunity for his assistant coach in the national team Ken Odhiambo to undergo a UEFA Pro Licence Coaching Course in Moldova.
Once completed, the course will make Odhiambo the highest ranked Kenyan Coach and the first ever Kenyan to attain the UEFA Pro Certificate.
Firat, who has in recent months taken up an initiative to knock on doors in a bid to help boost the relationship between European countries and Kenya in sports, secured the opportunity for the Stars assistant coach in a bid to join forces and build a formidable Kenyan football team.
"There is almost a zero chance for Kenyan coaches to get the Pro Licence in Africa. Because of this, I talked to the Turkey and Moldovian federations, however, the Turkey UEFA Pro Licence Courses are totally full, but in Moldova I will be sending my Assistant Coach Ken to start the UEFA Pro Licence before the end of the year, which will make him the first Kenyan to attain that certificate," Firat said.
"One of the projects I had in my mind was how to help develop the local coaches, because the reality is that our local coaches generally only possess the B Licence. In Europe you can't even coach a top league youth team with a B Licence. With a A Licence you can only be an Assistant Coach in a professional team, to be head coach you need to have the Pro Licence. These efforts bring nothing to me personally, but it's the only way for Kenyan football to get better. Only highly educated coaches can develop and educate top players. That's what Kenyan football and the talents need," Firat intimated.
Firat who is currently in his home country Turkey, met the president of Turkish Coaches Alliance (TUFAD) Ismail Dilber and the vice-president of Alliance of European Football Coaches and the duo promised to give full support for exchange programs by inviting Kenyan coaches to the International Coaches Summit.
The Harambee stars tactician also said that he had invited Dilber to come to Kenya and help with his experience and international contacts as well as to discuss how Kenya and Turkey can cooperate with the Education Department of the Turkish Federation. Firat said that he was looking to organise a meeting with the Coaching Association of Kenya and see how they can cooperate together and support the Kenyan side.