Rosemary Kariuki is the new Nairobi City County Executive Committee member for talent, skills development and care, the docket which comprises sports in the executive.
Kariuki, who was the CECM for Business and Hustler opportunity replaced Briam Mulama in the talent development department after Nairobi Governor Johnson Sakaja made his first reshuffle to his Cabinet, Thursday, 13th July, 2023, barely seven months since they were appointed.
Kariuki will now head the important docket, which supports mostly the youthful population who engage in sports and the creative industry, at time when the county is busy with the development of various sports infrastructure like the new Dandora stadium.
Kariuki, who is the daughter to former Nyandarua Member of Parliament the late socialist politician JM Kariuki holds a Bachelor of Arts in political science degree from the University of the District of Columbia in Washington DC, United States.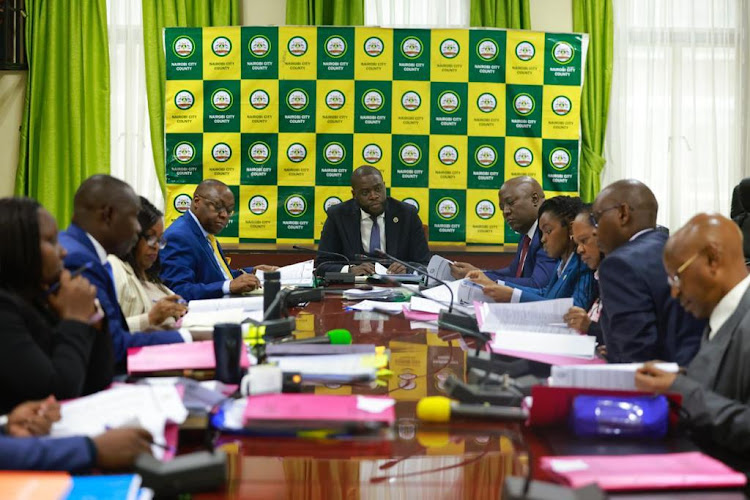 During her tenure as the CEC for Business and Hustler opportunity, Kariuki was able to, in the short period, spearhead the ongoing relocation of hawkers in the Nairobi Central Business District to bask streets as well as leading the capital in the transformation and development of the business sector where the county government now treats with dignity all businesses regardless of their size as long as they have the county required authorization certificates.
Mulama, the former Talent, skills development and care CEC has been moved to the Mobility and Works docket previously headed by Patrick Mbogo who has now been moved to Boroughs Administration and Personnel.
Mulama steered the talent and skills docket from the front and was instrumental in the construction of the new basketball court at Camp Toyoyo in Jericho as well as ground breaking the Mwiki football grounds and resumptionof construction of the Dandora stadium.
In the cabinet reshuffle, only three CEC's were not affected among them Charles Kerich, responsible for Finance and Economic Affairs, Stephen Gathuita Mwangi, overseeing Built Environment and Urban Planning, and Michael Magero Gumo, in charge of Innovation and Digital Economy.
Suzzane Silantoi, previously manning the Inclusivity, Public Participation and Customer Service is now in-charge of Health, Wellness and Nutrition.
Silantoi worked hand in hand with Governor Sakaja in implementing the school feeding program for Nairobi public primary schoolspupils that has already been successful rolled out among several other highlight projects that have been undertaken by the Sakaja administration. Her move to the Health docket has been seen as a promotion.
Maureen Njeri has been moved to Business and Hustler opportunity from Green Nairobi while Anastacia Nyalita was moved from the Health to Inclusivity Public Participation and Customer Service. Ibrahim Ouma has been moved from the Boroughs Administration and Personnel department to Nairobi Green.
Additionally, Governor Sakaja appointed two advisors: Stephen Gachie for Economic Affairs and Bernard Kioko for Creative Economy.