Rwandan President Kagame on 28th July held a meeting with the  Chairman of StarTimes Group Pang Xinxing and discussed ways of partnership.
The meeting between President Kagame and Chairman Pang signifies a strong commitment to furthering their collaboration and advancing digital TV technology in Rwanda.
Speaking during the meeting, President Kagame expressed his pleasure to meet with StarTimes and fully affirmed the development and achievements of StarTimes, and highly appreciated the high-tech products of Startimes.
He said that StarTimes can completely trust the Rwandan government, and they will strongly support the business development of StarTimes in Rwanda.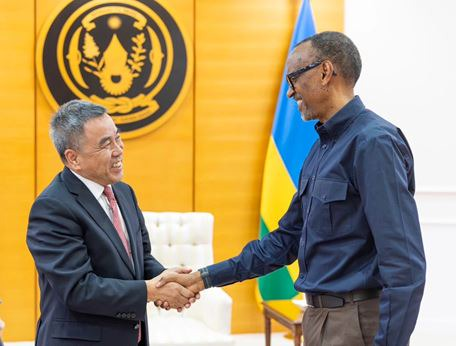 The President assured Startimes of the Rwandan government's unwavering support and willingness to bolster the company's business growth in Rwanda.
"StarTimes can completely trust the Rwandan government, and they will strongly support the business development of StarTimes in Rwanda," President Kagame said.
Speaking, StarTimes Group Pang Xinxing expressed his gratitude to President Kagame and the Rwandan government for their continuous support and assistance to StarTimes.
He briefed President Kagame on the development progress of StarTimes Group and StarTimes Rwanda.
Pang highlighted the recent launch of the StarTimes Inside digital TV set in the Rwandan market, which incorporates the latest R&D technology and boasts significant improvements over previous products.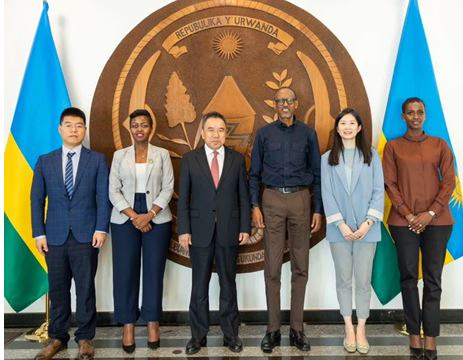 Read also:Startimes Unveils Names of Week 3 & 4 Buy, Recharge and Win Promotion Winners
He further revealed plans to introduce smart TV sets with new built-in technology in the first half of the next year, aiming to provide the Rwandan people with an enhanced digital TV experience. Pang reiterated StarTimes' commitment to accelerate the popularization of digital TV and contribute to the advancement of digital TV in Rwanda.
The meeting was attended by other prominent figures, including Ingabire Paula, Minister of ICT and Innovation, Nelly Mukazayire, Deputy CEO of RDB, Wang Fan, CEO of StarTimes Rwanda, and Meng Li, General Manager of StarTimes Media Company.
Rwanda holds a significant place in StarTimes' African operations as it marked the beginning of the company's venture on the continent. In 2007, after persistent efforts, StarTimes obtained the digital TV operation license from the Rwandan government, becoming the first operation license the company secured in Africa.
Since officially launching its operations in Rwanda the following year, StarTimes has rapidly gained popularity among users due to its affordable prices and high-quality services. The successful establishment of StarTimes' business in Rwanda played a pivotal role in the company's expansion across Africa.