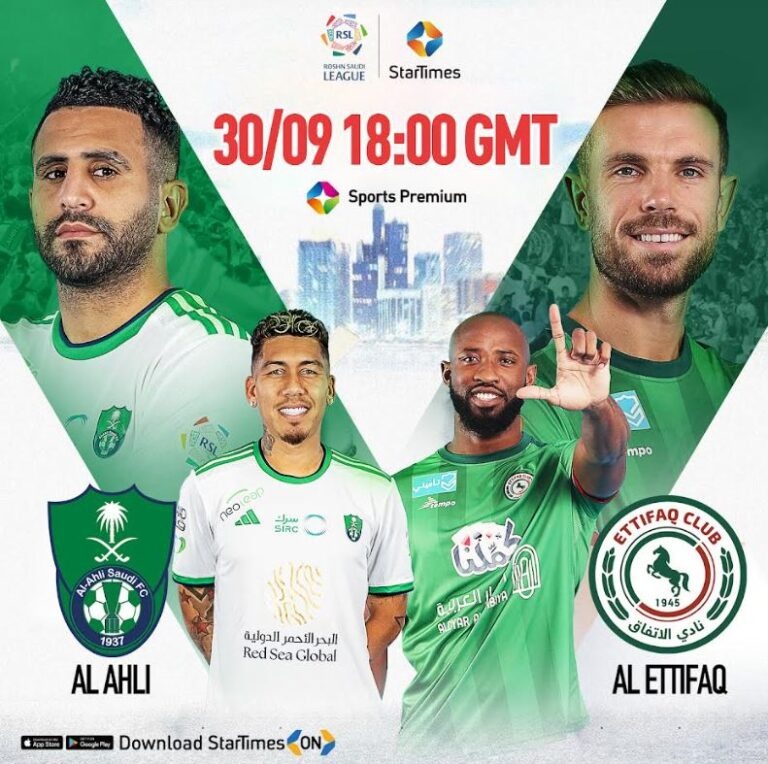 In a thrilling showdown this Friday at 6PM at Sports Premium (ch.246/252), Al Nassr is gearing up for their sixth consecutive victory in the Saudi League.
The stage is set for an epic clash as football icons Cristiano Ronaldo and Sadio Mane prepare to spearhead Al Nassr's campaign.
The burning question on every fan's mind: Will Ronaldo extends his lead at the summit of the top-scorer's chart?
This high-stakes encounter not only promises entertainment but also serves as impeccable preparation for Al Nassr's impending AFC Champions League group stage match on Monday.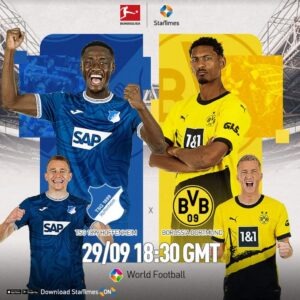 Friday at 9.30PM on World Football (ch.245/254) will also witness Borussia Dortmund venturing into the lion's den as they face the formidable TSG 1899 Hoffenheim.
Fresh from their narrow 1-0 victory over Wolfsburg, BVB will aim to secure a more convincing win against Hoffenheim and with an upcoming clash against AC Milan in the Champions League; Dortmund sees this as a golden opportunity to fine-tune their tactics.
Hoffenheim, on the other hand, boasts a string of impressive wins, setting the stage for an intense showdown. Strap in for a football thriller that promises to keep fans on the edge of their seats.
Saturday night at 9PM, Sports Premium (ch.246/252), will light up with what promises to be the "MATCH of the week" as Al Ahly and Al Ettifaq go head-to-head.
The showdown will see Al Ahly's ex-Premier League stalwarts, Riyad Mahrez and Roberto Firmino, square off against English football legends Jordan Henderson and Steven Gerrard in the Al Ettifaq ranks.
Saturday at 7.30PM, on World Football (ch.254/245), football enthusiasts are in for a treat as FC Bayern Munich squares off against RB Leipzig.
After a sensational hat-trick in last week's demolition of VfL Bochum, Harry Kane is eager to continue his goal-scoring spree. Bayern currently dominates the league and seeks to extend their local supremacy.
RB Leipzig, however, is not to be underestimated, having posed a serious challenge to Bayern last season and with a looming Champions League clash against Man City on Wednesday, this match could be the litmus test for their morale and mentality.