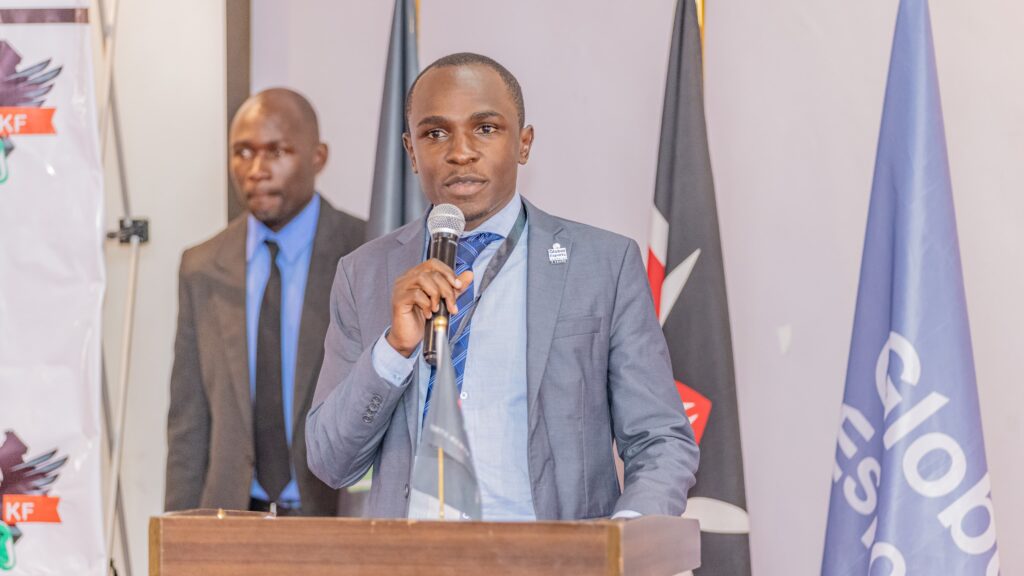 Journalist and Esports expert Ronny Lusigi has been elected the new Esports Federation of Kenya president.
The 28year old founder of IndexG Esports Kenya garnered 23 votes to floor his only competitor for the position Mwaniki Mwanzia who received four votes only in the election held in Nairobi on Wednesday 27th September, 2023.
Lusigi said that he will prioritize the growth of Esports in Kenya as well as addressing the interests of gamers in the sports discipline that is fast gaining popularity.
"We thank everyone for competing in a dignified manner and we are grateful as a team for the delegates who have believed in us and we shall put our best foot forward to take this sport to greater heights. Henceforth, we will go back and come up with a proper strategic plan and put our athletes at the centre of everything we do," Lusigi said.
Ann Odhiambo was elected vice president after managing 22 votes against Celine Leroshion who got five votes.
Hellen Kairu is the new treasurer garnering 20 votes, while Brian Ochanda was voted in as the athlete representative with 24 votes.
John Ojiambo, Omar Sadique Mohammed and John Shinakha were elected unopposed as first vice president, secretary general and life member representative respectively.
Odhaimbo noted that women play games as well and the new office will work to bringing more women to esport. "We have a lot of gamers who are girls and we are planning on bringing more women to esport. Moving forward, we want to make our social media presence well known and teach people about esport and the variety of games that are available and give them the opportunity to compete outside the country," Odhiambo said.
Corporate Member Representative Michael Lulu said they will work with various technology companies to grow the sport in the country.
"We will work with the technology companies to see if they can come to our country and build a bigger presence, by setting up some centres of excellence where marginalised communities can come and get introduced to gamin," said Lulu.
Esports Federation Kenya was founded in May 2018. The federation is a member of the Global Esports Federation.