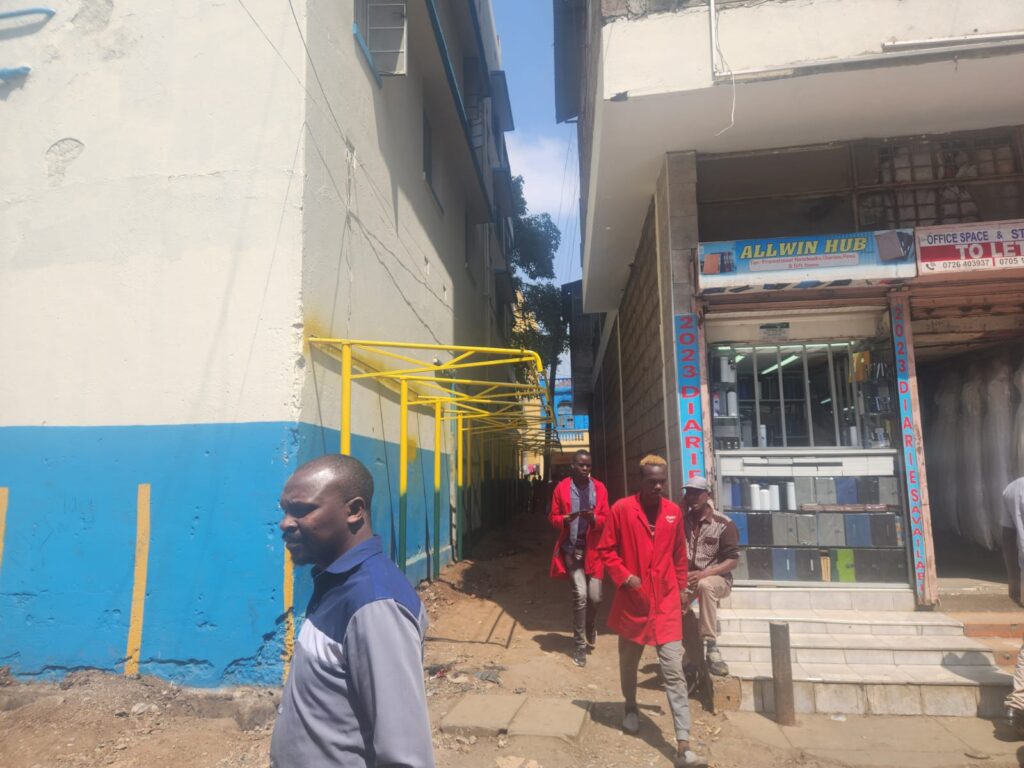 The Nairobi City County Government has moved to sort out the congestion in the Central Business District (CBD) that has been caused by an influx of street hawkers within the country's capital CBD.
Nairobi Governor Johnson Sakaja through his County Department of Trade under the County Executive Committee (CEC) member for Hustle and Opportunities Rosemary Kariuki have began the transformation of selected back streets into business spots to ensure hawkers run businesses without struggling and the ever incessant run-ins with county enforcement officers.
The move which is aimed to ensure that the county reduces the tideous movements whichhawkers in the CBD undergo everyday as well as sort the congestion crisis in the streets.
According to Kariuki, the unhealthy competition amongst hawkers will be a thing of the past as the back streets will now be transformed to business spots for the hawkers making it easier for customers to locate specific traders and locations stocked with specific commodities with ease.
"Together with our able Governor His Excellency Johnson Sakaja, we have designated working areas for your (hawkers) businesses to reduce the tideous movements, unhealthy competition amongst hawkers and sort the congestion crisis in the streets," Kariuki said.
The Stalls at the famously 'Backstreets' have been transformed into business spots to ensure hawkers run businesses without struggling and any hiccups.On the same ,to avoid the conflict of interest between the hawkers and shop owners," Kariuki added.
Noting that even the small scale hawkers matter, Kariuki said that under the Governor's clarion call of Nairobi Must Work, Kariuki said that tomake Nairobi work, every business person in Nairobi must be accorded a condusive environment to do their business and therefore, the Sakaja administration has taken in its stride the efforts to better the plight of the hawkers and allow then do business like any other traders.
Among areas designated for hawkers include lanes in Dubois, Sotik, Turkana, Posta, and kirinyaga lane.
The county put in place plans to erect shades connected with electricity and other amenities to improve hawkers' business conditions.
The 10 prototype lanes will have sheds erected and electricity installed to improve the working conditions of the traders.
Sakaja's response followed concerns by a section of city residents who lamented over blocked footpaths and pavements invaded by hawkers.